HI #TECNOFAM
This thread is for the
part 02 review of the HIOS
if you missed you can
check part 01 here
Gone are the days when phone manufacturers would bundle useless apps and bloatware and useless Demo gameloft games which you could play for 30 seconds, thanks to Tecno,s new Hios the software comes with utility apps which can improve the device performance and save battery too
The features include:
1. A mobile clean up
this is very useful especially if you use online apps such as Telegram, Twitter,facebook,soundcloud and instagram which are notorious for caching a lot of data which you dont need , Trust me you dont need it
this caching leaves your device running low on storage , with the Hi manager you can clear junk at the touch of a button and make your device run faster and save precious storage space to capture photos with the magnificient 13 Mp camera
the mobile cleanup will save you the hassle of installing 3rd party apps such as cleaners which push a lot of Ads and consume your battey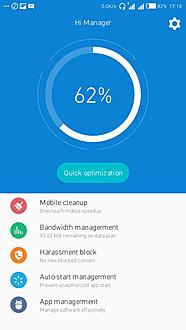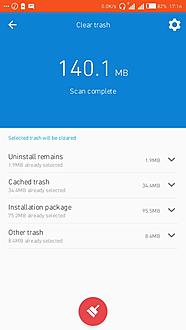 2. There is also bandwith management
which is very useful take this scenario you have recharged with 100 sh credit card you buy data worth 50 sh (say 50 mb ) and you are left with 50 sh airtime then you surf and surf and Alas ! you have 0.00 Mb and 0.00 sh
Most internet service providers are very cunning they wont tell you when the Data plan has exhausted they will continue to consume the airtime
you will be shocked when they have consumed the data and airtime
this is where Bandwith management comes in handy you can set a quota or limit and when you reach the limit the cellular data will be automatically disconnec ted
this is also very useful to post pay users you can regulate the data used and it can save you a lot of money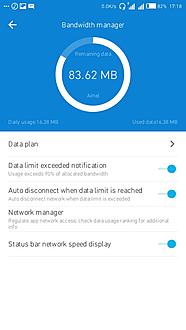 3.Harrasment block
this section within HI manager which can help you block spammers and people who nag a lot ,before this feature you had to download 3
rd
party apps such as true caller
Im sure girls will welcome this feature a lot for obvious reason.
4. Auto start management
this is another section which you can to choose which app can start at boot
this reduces the boot time , some android phones can boot for a whole 5 minutes but with the auto start management it will reduce the boot time and make you have more time to enjoy your device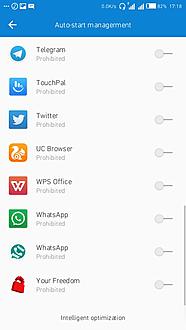 if you have a TECNO C8 you can enjoy this feature too although its still BETA its worth it ...
CLICK HERE TO KNOW HOW YOU CAN INSTALL HIOS BETA ON YOUR C8

Check part 3 here