Hey Guys

So its about that time of the year where we have to bring the season of cheer and here at TECNO we wanna usher it in style. This year as we slowly count down the days to a week long CHAPATI Binge and mbuzi chicken and all other sorts of meaty delights we wanna help you out a bit....
How does a 10,000 Kenya Shillings Voucher sound??

YES!!! That's right we want to help you have a SPARK-ly Christmas (see, what I did there
) Yep, that's right TECNO has got your back during this Christmas period.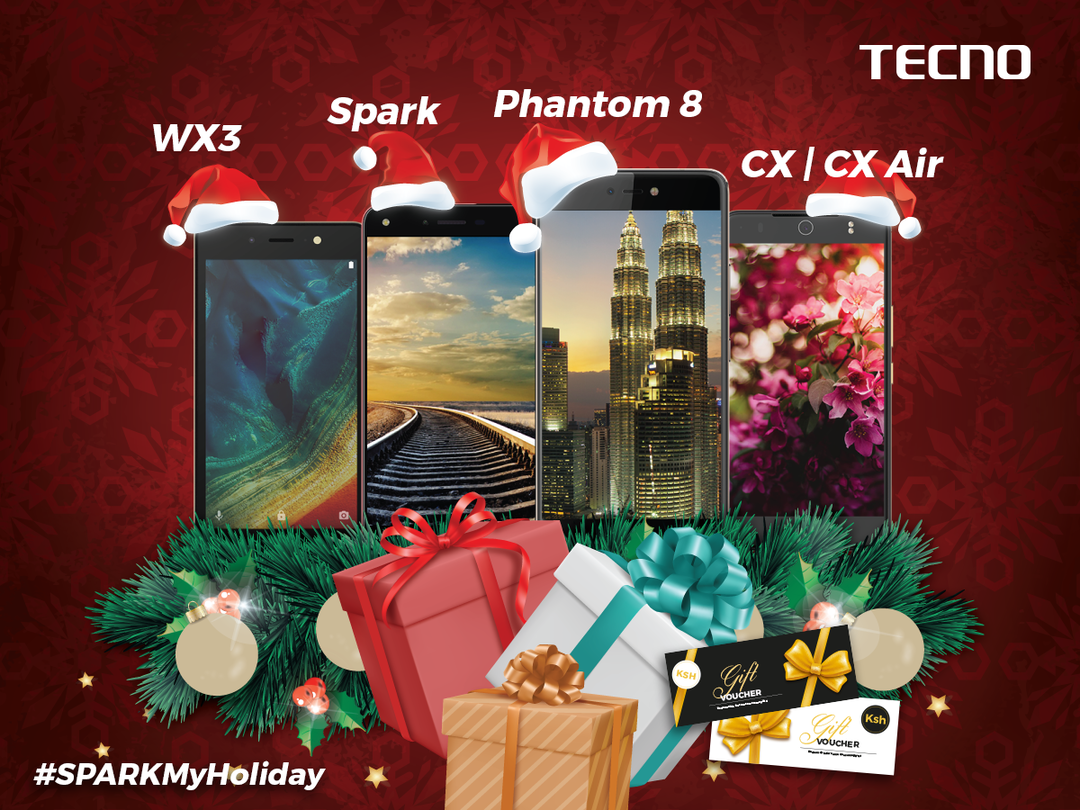 To participate, simply visit a TECNO Shop and purchase either a new Camon CX or the CX Air, a new SPARK device or the WX3 or grab yourself the beauty that is the Phantom 8. The purchase would entitle you to a raffle ticket that gives you a chance to win the 10, 000 KSH voucher. The raffle will be held every Friday this month in shops in the CBD, Nairobi and as for those who participate in shops that are outside the capital you don't have to worry about it as your raffle draw will be held on 22nd December
and the winners will be communicated directly.

In Nairobi, only select shops will participate in this Christmas Give Away and they include:
TECNO Brand-shop Mama Ngina on Mama Ngina Street
TECNO Brand-shop in Luthuli - Luthuli Avenue
Trendz Shop on Tom Mboya Street
ROPEM Shop on Moi Avenue
CENTRAL ELECTRONICS on Tom Mboya Street
EDIN in Cagen House Moi Avenue
3C Hub on Moi Avenue
Dixons Kenyatta on Kenyatta Avenue
INFO CHOICE in Norwich House
KENWIRE on Kenyatta Avenue
Coast Wireless in Kitengela
ROPEM Kitengela Naivas
ANISUMA Shop in TRM Mall
CITADEL in the SARIT CENTER
Regional Bargains Limited Telcom on Moi Avenue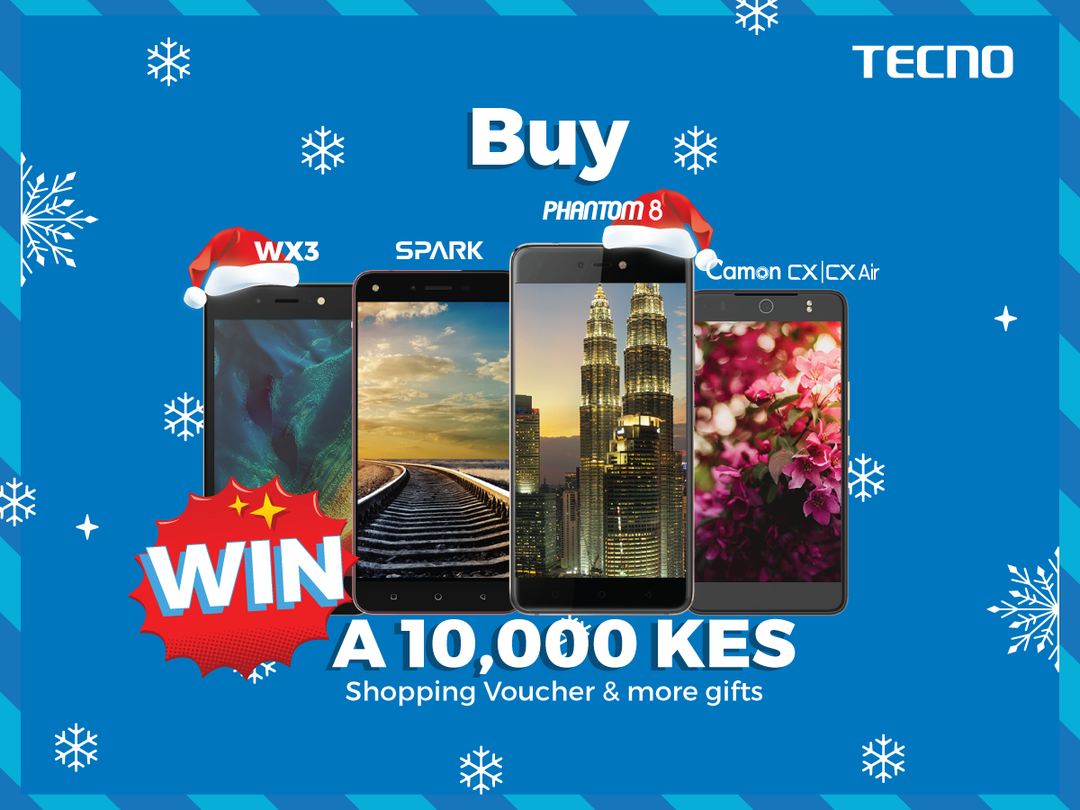 In towns outside the capital, they include:
SMART CHOICE in Kericho
Green Square Mall in the Nakumatt Safari Connect
TECNO Chuka Brand Shop along the Meru-Nairobi Highway
TECNO Machakos Brand Shop on Wote Road
TECNO Kapenguria Brand Shop on Lotodo Street
TECNO Meru Brand shop on Ronald Ngala, Meru
TECNO Maua Brand shop in Maua Town Center
TECNO Mombasa Brand shop in Msanifu Kombo
TECNO Bungoma Brand shop on Moi Avenue
TECNO Thika Brand shop on Uhuru Street
TECNO Kisii Brand Shop on Hospital Road.
TECNO Eldoret Brand shop on Uganda Road
TECNO Kisumu Brand shop on Oginga Odinga Street
TECNO Embu Brand shop on Kenyatta Highway
TECNO Nakuru Brand shop on Mburu Gichua Rd.
TECNO Nkubu Brand shop at the Main Stage
That is ALL. As you can see we have all of Kenya nearly covered. So just pop in to any of the aforementioned shops and grab yourself a device and stand a chance to win a 10, 000 KSH voucher
.
Think about it
.
Cheers guys.