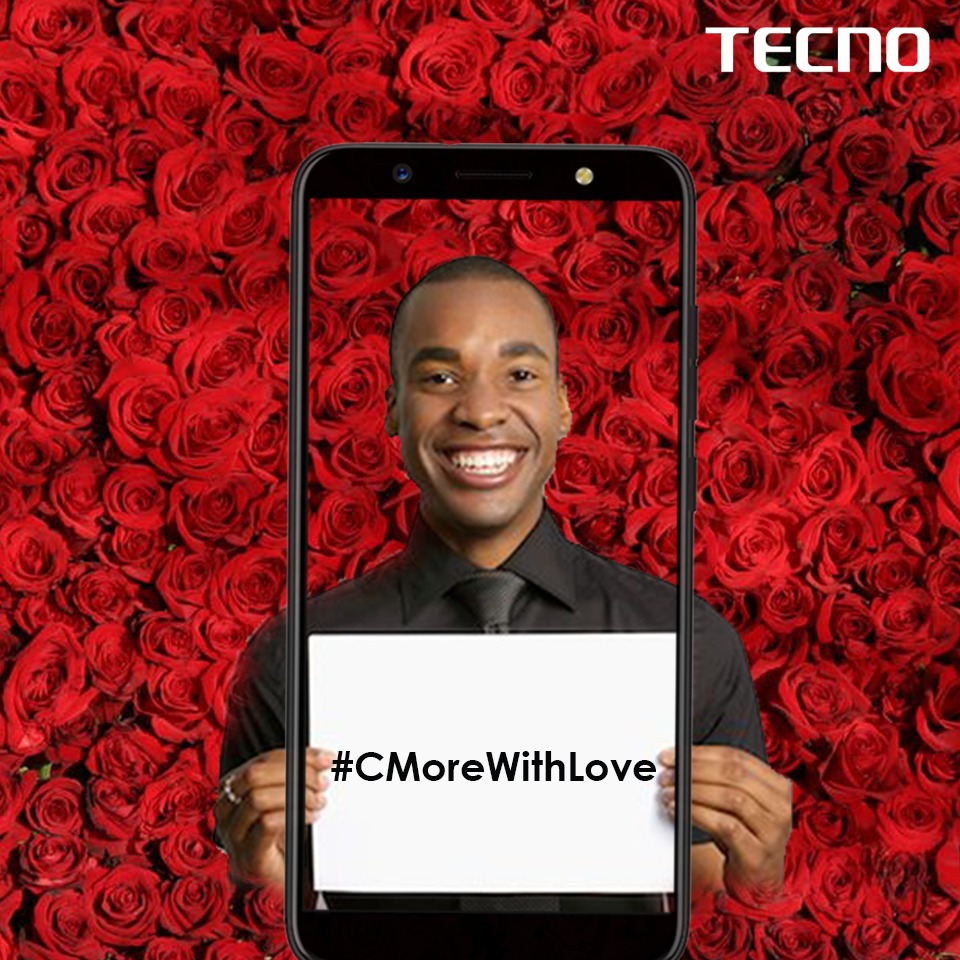 Got a creative idea in mind to show that special person how much you love them? How do you feel about winning movie tickets for two?
Say it all in a picture of you holding a paper with #CMoreWithLove written on it.
Don't forget to tell us what makes you #CMore in that special person. Post on any preferred social media platform and tag @TecnoMobileGH
NB: The most creative pictures would be selected.
Movie tickets up for Grabs!!
T&Cs apply
#ExpandYourHorizons
Terms and Conditions

By participating in any of our competitions, entrants agree to be bound by the rules set out below (which may be amended or varied at any time without notice).

The responsibility is on participants to acquaint themselves periodically with the rules/terms.

. #CMoreWithLoveOnline Activity is open to everyone who is a legal citizen of Ghana.

Participants are required to upload a picture or video with their partners, telling us what makes you #CMore in that person with the hashtag #CMoreWithLove
. These entries would be analyzed by our in-house judges and 7entries would be shortlisted.

For every Entry, participants agree that they are the original owner of the picture or video uploaded and shall indemnify Tecno Mobile Ghana for any claim by any third party arising from their entry.

This activity commences on February 1st, 2018 and closes on February 12th, 2018. All entries must be completed no later than 11:59pm on February 12th, 2018. No entry received after this time will be considered.
Tecno Mobile Ghana reserve the right to select winners and disqualify erring participants.

Winners must possess a valid form of identification which includes, but not limited to, International Passport (compulsory for prizes involving international travel), Drivers' License, and the National ID card.

Winners agree to co-operate with Tecno Mobile Ghana in any post-event publicity where they may be required to appear on television or radio, or in printed and online publications, for which no fee will be payable.


Tecno Mobile Ghana reserves the right, at any time, to verify the validity of any part of an entry and participant (including a participant's identity, age and place of residence) and to disqualify any participant who submits an entry that is not in accordance with these Terms and Conditions or who tampers with the entry process. Failure by Tecno Mobile Ghana to enforce any of its rights at any stage does not constitute a waiver of those rights.

Except for any liability that cannot be excluded by law and except as stated in these Terms and Conditions, Tecno Mobile Ghana (including its officers, employees and agents) excludes all liability (including negligence), for any personal injury; or any loss or damage (including loss of opportunity).
Employees of Tecno Mobile Ghana online (or any of its group companies or affiliates/sponsors), or anyone associated with this cause cannot participate in this activity.