One of the security features of the Camon X is Face ID. It allows you to unlock your device in less than a second, simply by looking at it. You do not have to worry about the illumination of your environment because it works well in low light.
Face ID takes less than a minute to set up and the procedure is very simple. It has a dedicated app called Face ID. Just find the app in your app drawer, open it and follow these steps to set it up:
(1) First, you'll be required to enter your password. Do that and you'll see the interface shown in the screenshot below.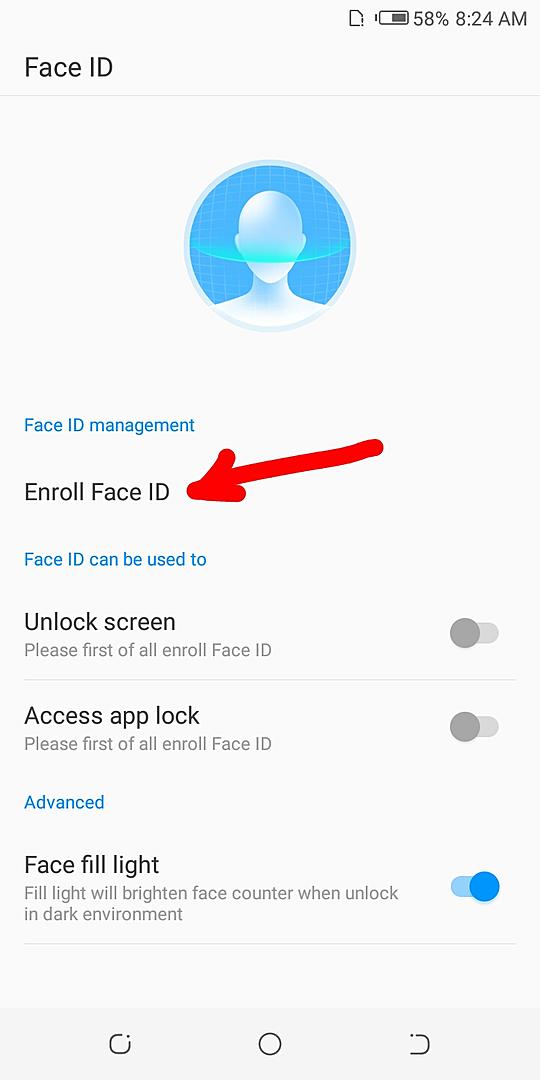 (2) Click on "Enroll Face ID" and some instructions will be shown. The full instructions are provided at the end of this post. Read them carefully, then press "Continue".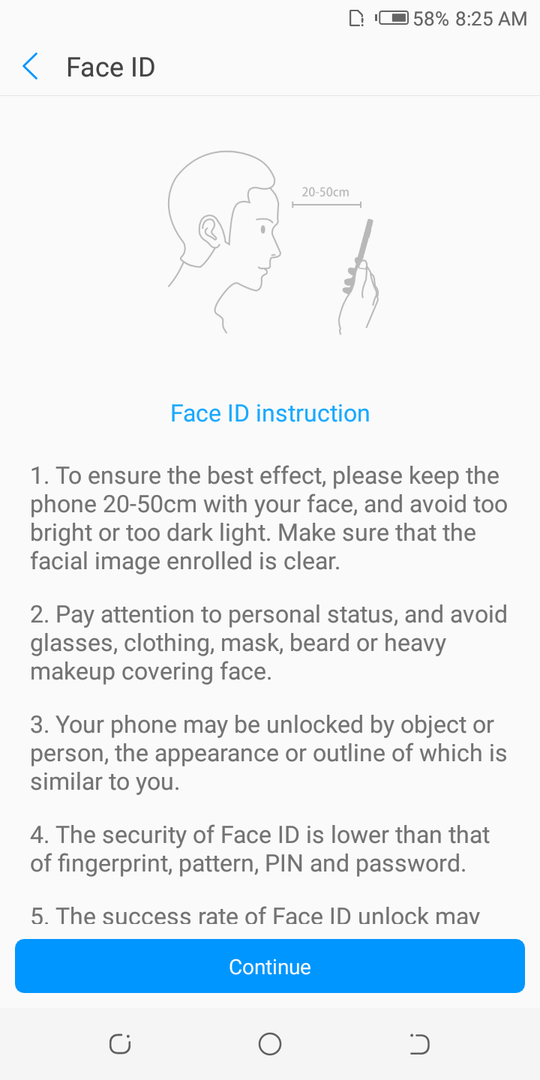 (3) Now hold your device at a distance of 20–50 cm from your face. You are advised not to do this in a dark environment. Your face will be scanned and you will see a blue mark indicating that the set up is successful. That's all!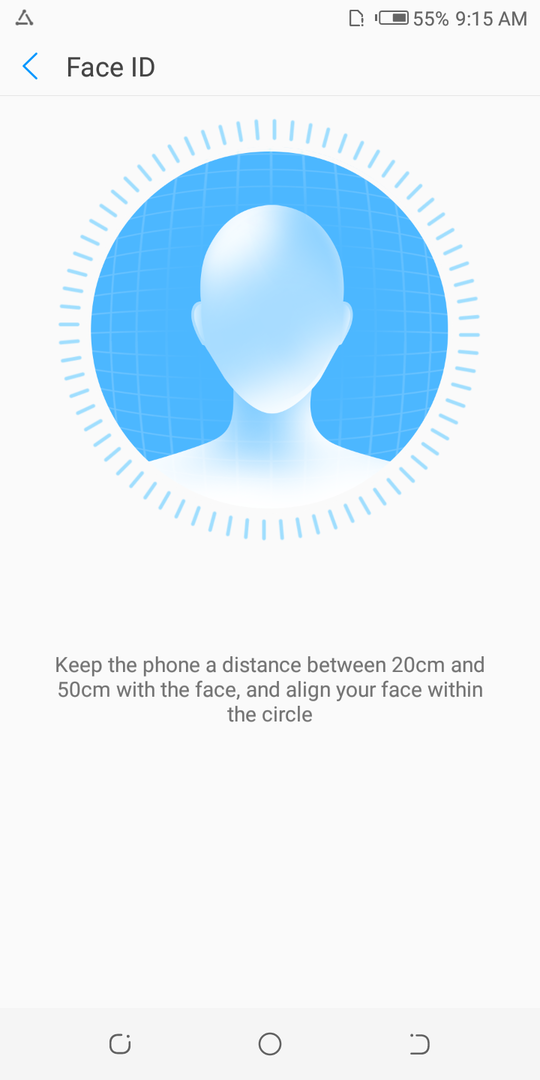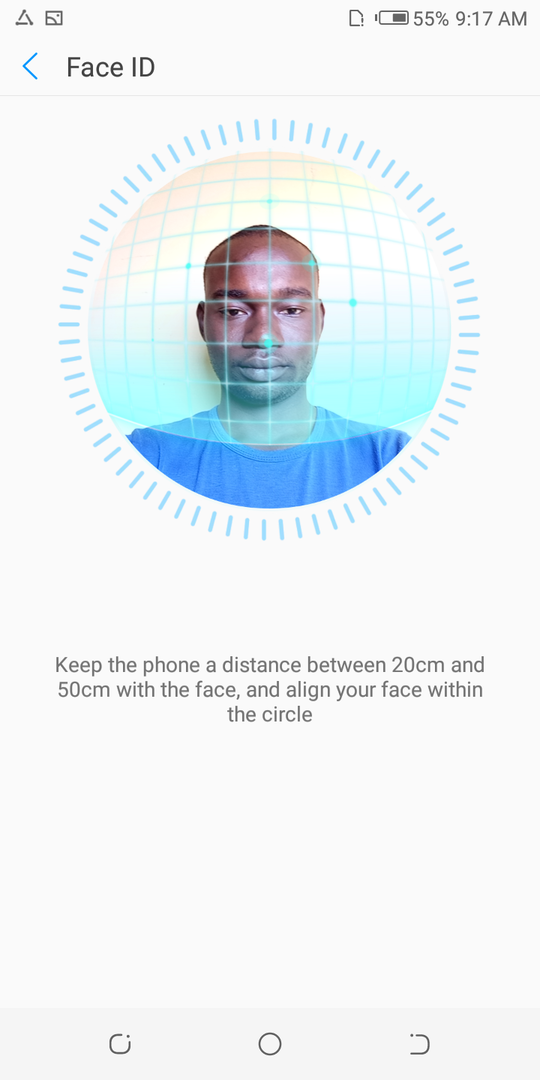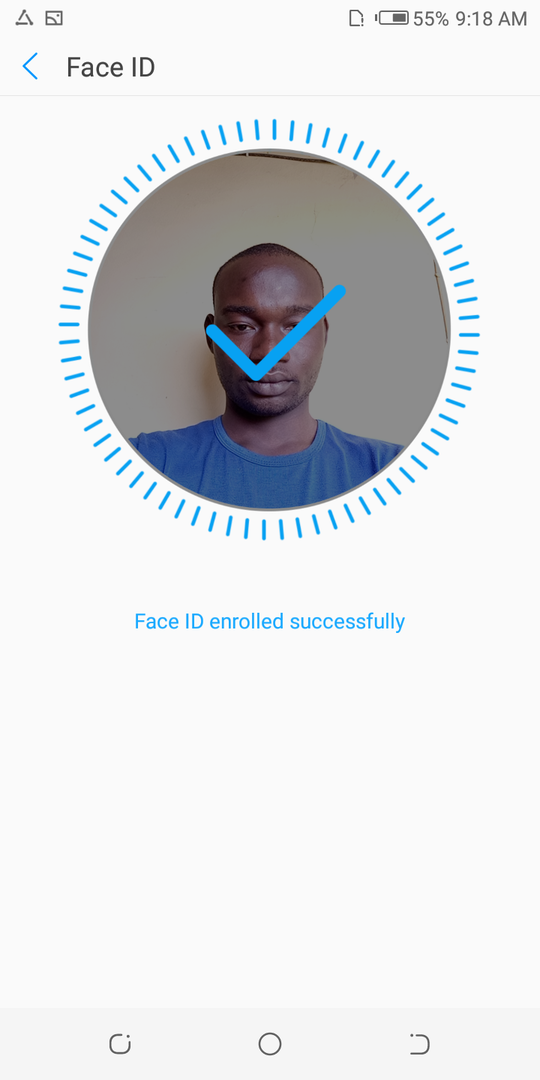 Note that you'll need to first press the power button of your device before Face ID can unlock it. This prevents incessant unlocking when you don't intend to do so.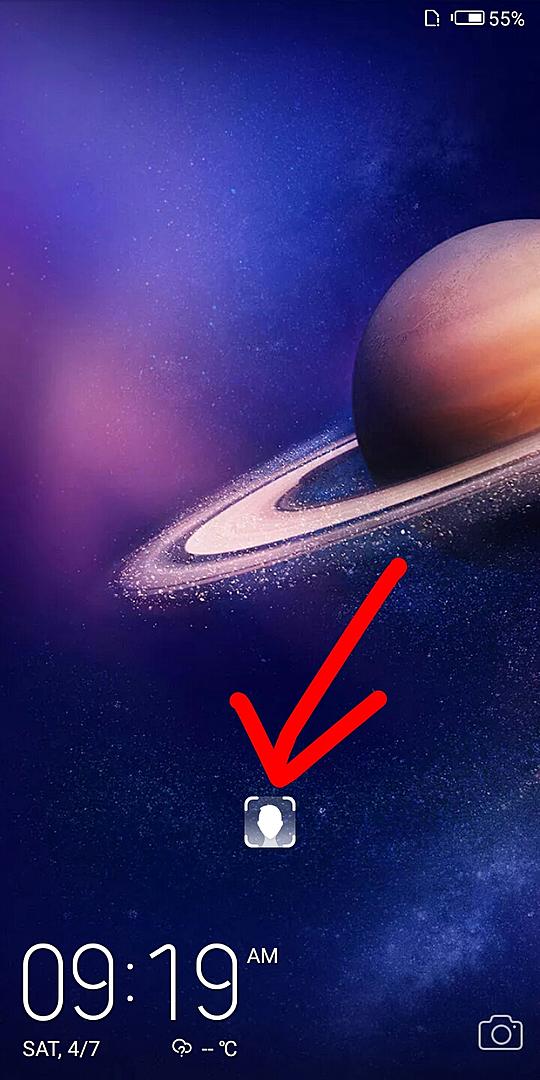 In order to set up another Face ID, you will need to remove the current one, then repeat the three steps above.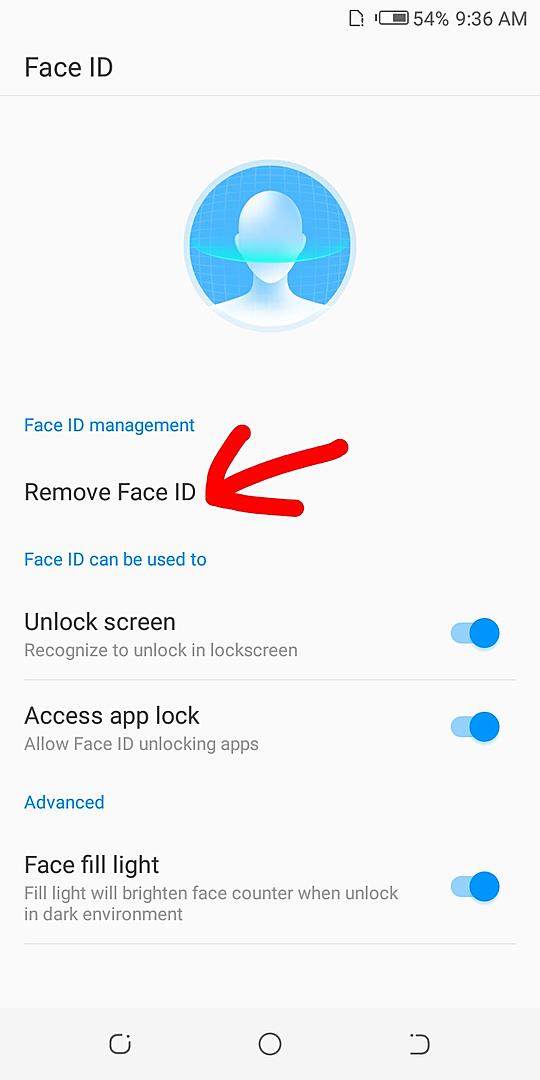 The following are the instructions given in the Face ID app of the TECNO Camon X:
(1) To ensure the best effect, please keep the phone 20-50 cm from your face, and avoid too bright or too dark light. Make sure that the facial image enrolled is clear.
(2) Pay attention to personal status, and avoid glasses, clothing, mask, beard or heavy makeup covering face.
(3) Your phone may be unlocked by object or person, the appearance or outline of which is similar to you.
(4) The security of Face ID is lower than that of fingerprint, pattern, PIN and password.
(5) The success rate of face ID unlock may be reduced in scenarios such as dark light, strong light, backlight or too wide angle.
#SayX