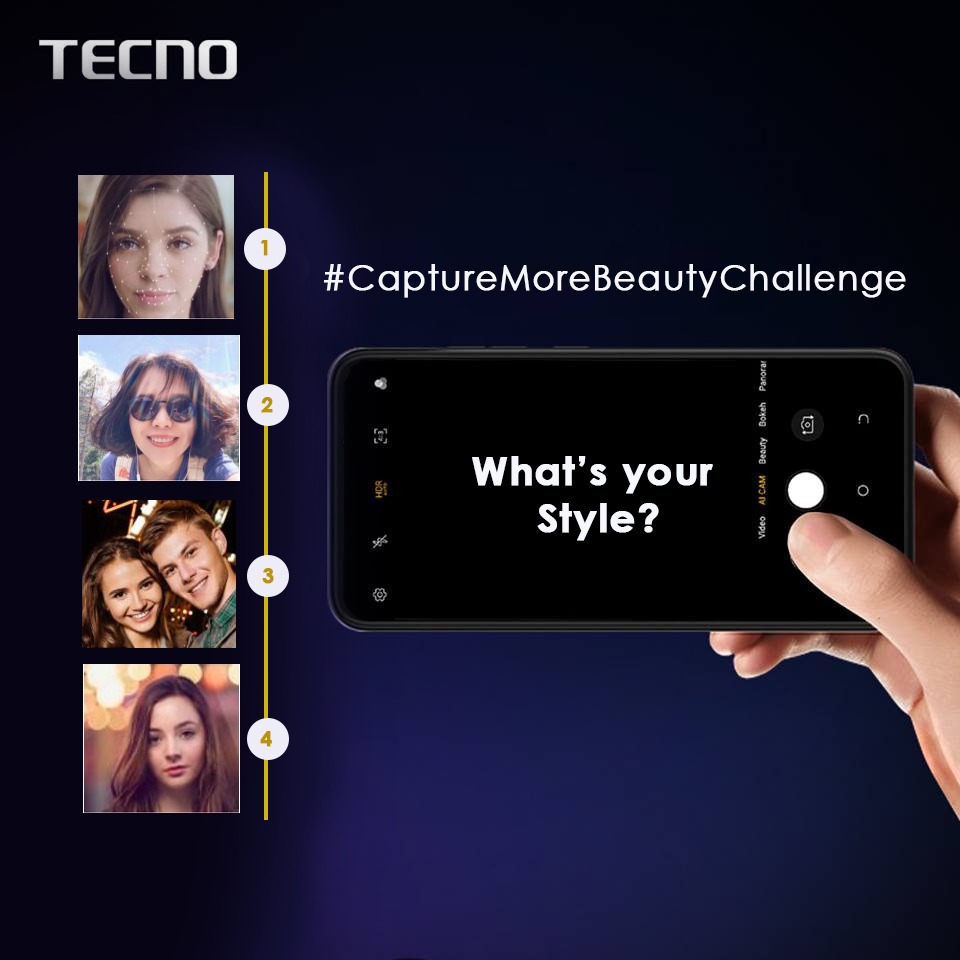 Hi - There T fans,

Whats your Selfie style??

Is your Selfie Style good enough to win you a Brand new Camon 11? If that's a yes then here's how:

1. Walk into any of the Electronic Hub Shops in the Malls or Mobile Zone Shops and take a selfie with the Camon 11 using any of the 4 AI modes(1. AI Beautification, 2.AI HDR, 3.AI ASD, 4.AI Portrait)
2.Upload the image on any of our social media platforms and mention us with the hashtag #CaptureMoreBeautyChallenge #WhatsYourStyle

The more shares ,likes and retweets, the better your chances of entering the top 11 finalists for the next round.

Three finalists would be selected from the eleven and the ultimate winner would take home a brand new Camon 11 with the 2nd and 3rd receiving prices.
Competition begins from the 30th November 2018 to the 14th December 2018

Terms and Conditions

1. This competition is only open to Ghanaians living in Ghana.
2. The Tecno Board would play a key part in the final selection of the Winner which would also be based on Likes, shares and retweets.
3. Notice of Fake/Dummy accounts or Likes would be terminated from the competition.