Enjoy immersive viewing pleasure on your Camon 11 and 11 Pro by switching to Android 9 Pie Gesture navigation that has been made available on the Camon 11 and Pro it allows you to operate your device fluidly and intuitively through the interface compared to On screen navigation button we have been used to.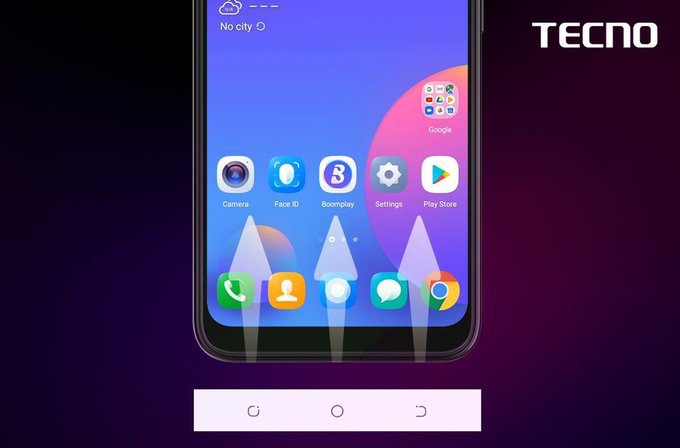 This feature allows for better viewing experience while running your favourite applications and games, giving you more screen space and also lessen distractions.
To enable the gesture navigation Simply launch your settings app

Tap on System navigation

Click on Gesture navigation to activate it.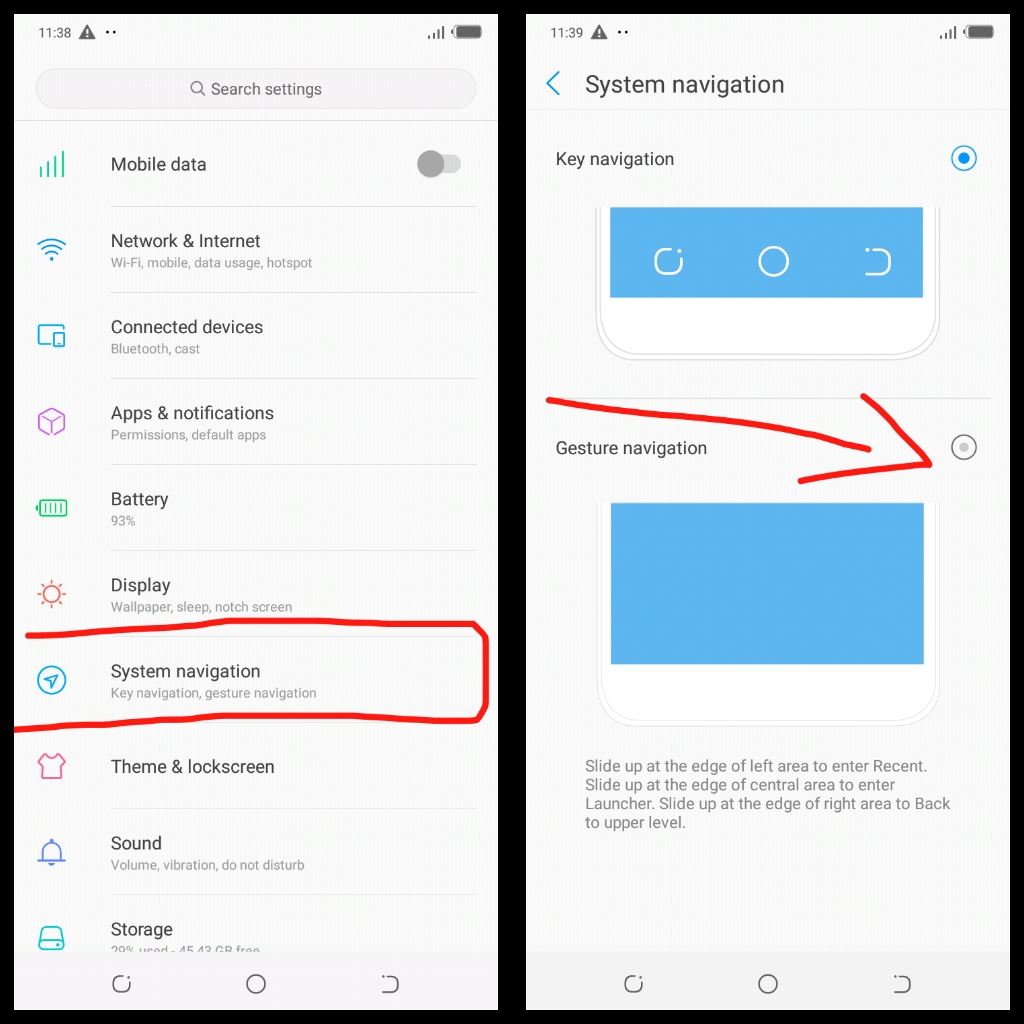 Follow the same process to switch back to onscreen navigation.


Note: Slide up at the edge of left area of the display to enter Recent.
Slide up at the edge of center area to enter Launcher.
Slide up at the edge of right area to Back..

You can ask questions below.