Originally posted by iamvjdamilola
Pixel 3 launcher?
Originally posted by christxx
Originally posted by Denns
Originally posted by Denns
sorry to burst your bubble bro...my Camon X Pro is already 8 months + and still durable... I'm a currency trader professionally, and my phone is always active as i mobile trader more often...





Its not just about whats on paper, I only talk facts owk as i happen to actually own the phone in question.





[ATTACH=CONFIG]n303322[/ATTACH]
That's good bro, that's great for you. You reach the bar of 8 months and it's still good, you're lucky. Hope it will stay like that for the next couple of months, truly hope for you.
You know I might not owned your phone (and I'm not intend to own it ever...I'm fulfilled with my Huawei P20 already) but I did own (or do? Cause I still use it occasionally to connect here mainly) a TECNO : as you may see, a Camon CX. So I think that like you, I don't talk in the air but from experience. I may not be a super duper deep tech guy but I know stuff and owned different brands phones before trying for the first time, a TECNO phone. And unfortunately that first appeared to be the last cause this brand deceived me at soo many levels.
Not only the support here is trash, but they're soo slow to deliver updates (and I'm not even talking about Android ones). On top of that, their phones are bad in terms of durability, that's a fact...either you want it or not. Maybe, and "maybe", starting with those Camon 11 and Camon X they're trying NOW to make things better and switched from "scam trash" to "not so trash actually". "if" it's actually the case, I applause them that's a good move.
But I bought a Camon CX and was soo happy with that at first. Came here everytime to praise it and encourage people to buy it. The phone was fast, pleasing to use and the first game I installed in it was Into The dead 2. The game runed smooth...well I had to decrease a bit the graphics settings but not too much tho.
The point is, after several months, barely a year, I couldn't play it or other big games the same way I was playing (occasionally) them in the beginning. The phone started to hang, crash, "system not responding"...background apps kept crashing...the phone was soo slow. The fingerprints sensor was trashy : you have to do some workout with your fingers multiple times to be able to unlock. And soo many other problems and I'm not the only one, either this phone or other phones. I came here multiple times in the past to ask for help etc...no support, no admins cared...but if it's to promote a new phone, you' see their marks everywhere...
As I said before, maybe NOW they're trying to make things better, "listen" to customers. But for someone HAVING once those horrible experiences, It's common sense to be reluctant to trust this brand again. They deceived me and I'm not coming back to their phones any sooner.
For you, I really and truly hope your experience will end well cause if it doesn't, you'll probably launch a missile on their headquarters or literally hang yourself lol. Good day friend.
Mr. Denis..... I'm not here to argue with u....all you've said is just your own opinion owk... My phone works
[ATTACH=CONFIG]n303748[/ATTACH]
good and fine for me...I know a lot of people here will believe me when I say that what your phone turns out to become in the long run to a great extent majorly depends on how you use it.. just saying....Cheers!!
Nope! I use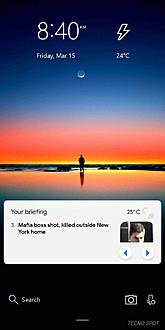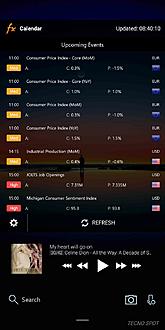 Microsoft Launcher