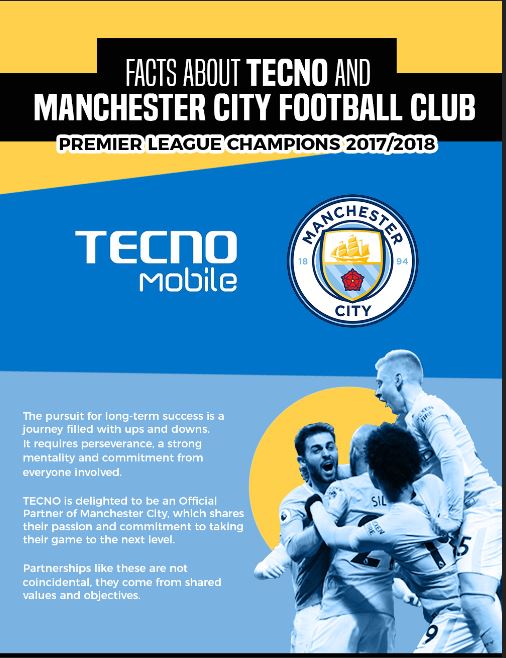 ​
Hi T-Fans,
Many of you might have been wondering what the real connection between the Tecno Mobile brand and the Premier League Champions, Manchester City is. Many even went to the extent of saying it not a real partnership, that the brand is just trying to associate itself with the football club. Not until they saw official ads on the wall of the football club did they believe.

Tecno Mobile did not just pick a random club to partner with, it was a careful selection process based on the following tenets:
​
The Colour Blue: Both Tecno Mobile and Manchester City both share the colour blue which
stands
for trust, loyalty, confidence, truth, and knowledge.

Bringing People Together: Manchester City Football C
lub
has a global following of over 400 million supporters and this enough is a large gathering. Tecno mobile
on the other-hand
has been in the business of connecting people together by producing innovative
smart-phone
solutions in over 45 emerging markets.

Desire To Win: Both Tecno Mobile and Manchester City Brands both share the desire to win and stand out amongst their pairs. So far so good, both brands
have
shown impressive results and outstanding performance.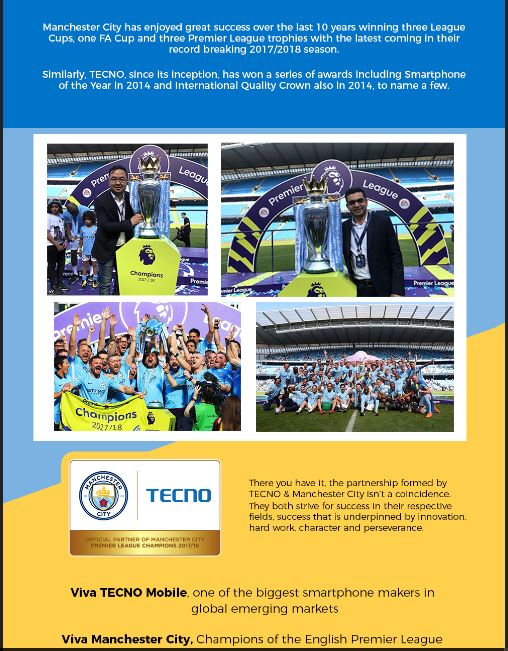 ​