As smartphones are getting increasingly sophisticated and smarter, the amount of data they pull from the internet is increasing. And while it's great that we can get instant updates about what our friends are doing no matter where we are, or get weather warnings when we're out and about, it means that some apps on our phones are Increasingly consuming a great chunk of data here are some few tips on how you can save that data:
1.Restrict background data
Some apps just spend too much data, even when the smartphone is not in use. It's actually one of the greatest features on Android, as background data allows you to keep everything updated and monitored while you are off doing other things. The deal here is that not every app needs to stay active at all times.
This is helpful as it doesn't affect the app's data connection when it's open, as it will still be able to access the internet, but it will prevent the app from connecting in the background
the disadvantage of this is that Instant messengers such as whatsapp ,telegram and Hike may stop functioning since they are unable to connect to the internet on background
to prevent this its advisable to use opera max since you can manage which apps can connect to internet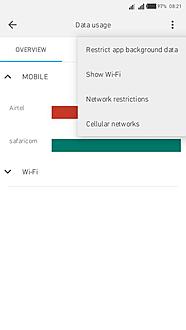 2. Turn On Data Compression on google chrome
The main priority of the service is to reduce the amount of data your device needs to download in order to load a web page.
In reducing the amount of data being downloaded, web pages load faster, and your radios turn off sooner, saving battery What happens here is that Google acts as a middle man to all of the websites you visit.
(Warning: Google sees every site you visit, but they pretty well see that already, so, please don't panic.)
They collect the web data as provided by the original web server, then manipulate the web page to optimize for Android.
In effect, your device needs only connect to Google servers, which is potentially a faster and more reliable connection than the original site offers. Also, where possible, Google can cache images and data from these sites, they will even reformat the content if possible, streamlining the largest pieces to any web page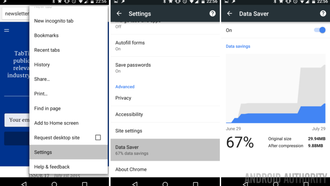 3. Install Opera Max
Google's data compression feature is awesome and all, but it only works within Chrome. What about all the other apps? They sure are spending a lot of precious internet juice. Those who want system-wide compression can have it with Opera Max, a data management app
This application is pretty awesome, as it essentially does the same as Chrome's data compression, but for every single app in your smartphone. As a result, the user can save about 50% data on everything they do with their device.
It is also possible to micro manage consumption by blocking specific apps from accessing data through mobile access here you can manage which apps can access the internet and which cannot for instance you can block play store which is notorious for updating the google play services
The operamax is available on playstore
4. Ditch the Facebook app
It's pretty well known fact that the Facebook app is one of the biggest consumers of data, not to mention its high resource use and battery drain. So why not replace it with something less demanding? like the lite version or you can use a shortcut instead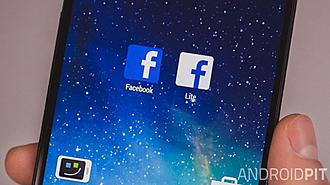 4.Update apps only via WiFi
How many times have you noticed all your apps were auto-updated without your consent ?
If you have the Play Store set to auto-update apps, even over a data connection then you need to change that to minimize cellular data make sure you limit update of apps to WiFi only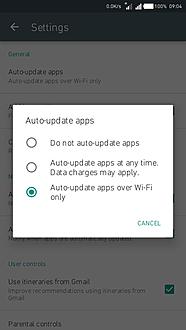 5.Certain apps allow for storing data locally.
Google Maps can use up quite a bit of your mobile data if you're not careful, but thankfully it is possible to use Google maps offline.
Make sure you cache as much content as you can while you are on a WiFi network. Then you can go out and enjoy your content without spending any of your precious data