At the end of the day, any other solid chat application would do the same thin Telegram does i.e Whatssap , Hangout, Viber or even Even Skype. But I ended up switching to Telegram for my text chat needs.
Telegram is widely known for its end-to-end encrypted chatting features, which makes it excellent if you're concerned about privacy. But it also transmits messages very quickly. It offers clients for a variety of platforms–Windows, Mac, Linux, iPhone, iPad, Android, Windows Phone and–yes–even the web. These clients all sync reliably with each other. The interface is simple and entirely ad-free. You don't have to appreciate the highly-touted encryption features to use Telegram.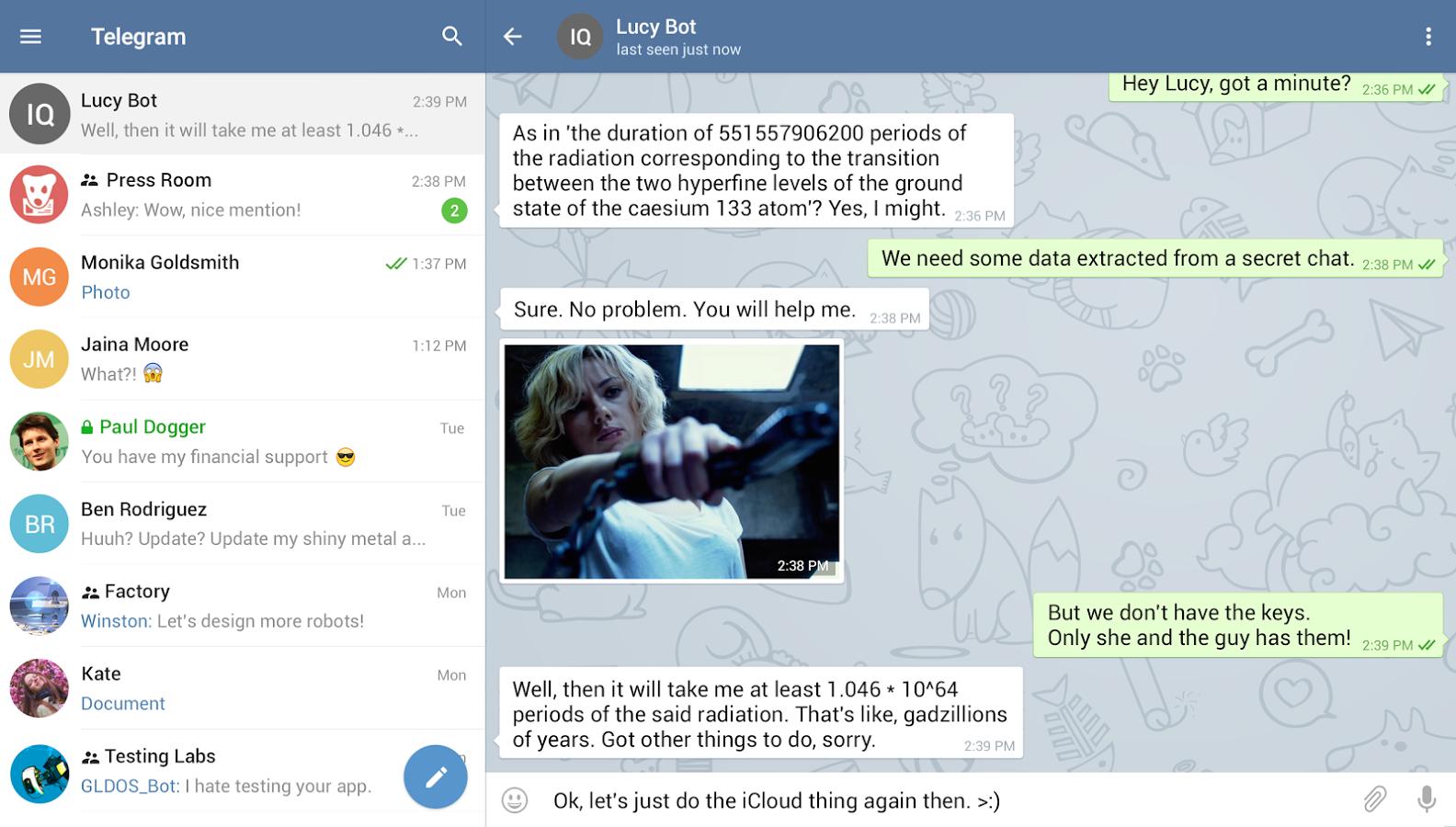 But most of all, it just works properly. I've never missed a notification or seen one delayed. I've never had someone fail to receive a message. Messages sync instantaneously and are stored offline, so it's possible to quickly view them on my phone even if I don't have a strong mobile data signal. The app opens more quickly. If there's a network issue and the app can't send a message, Telegram will keep trying until the message goes through. Chat messages even appear in the correct order (go figure).
Telegram doesn't offer voice or video chat like others does, so you may still need to keep the ones that do around on your system. But for text chats, Telegram is the far superior solution. After using it for months, I can't remember encountering any one instance of the problems I bumped into at least one of those problems every day when I used other Texting apps. don't we all need to embrace telegram ?
Telegram is a solid chat application that can reliably move between devices, speedily sending and syncing messages without any problems.
So Hopefully you learn something new from this article, if you liked fell free to share and remember to follow me on my social media platforms

Twitter: @Njoguhayes | Instagram: Hayesnjogu | Facebook: Hayes Njogu | Website: iamhayes.co.ke