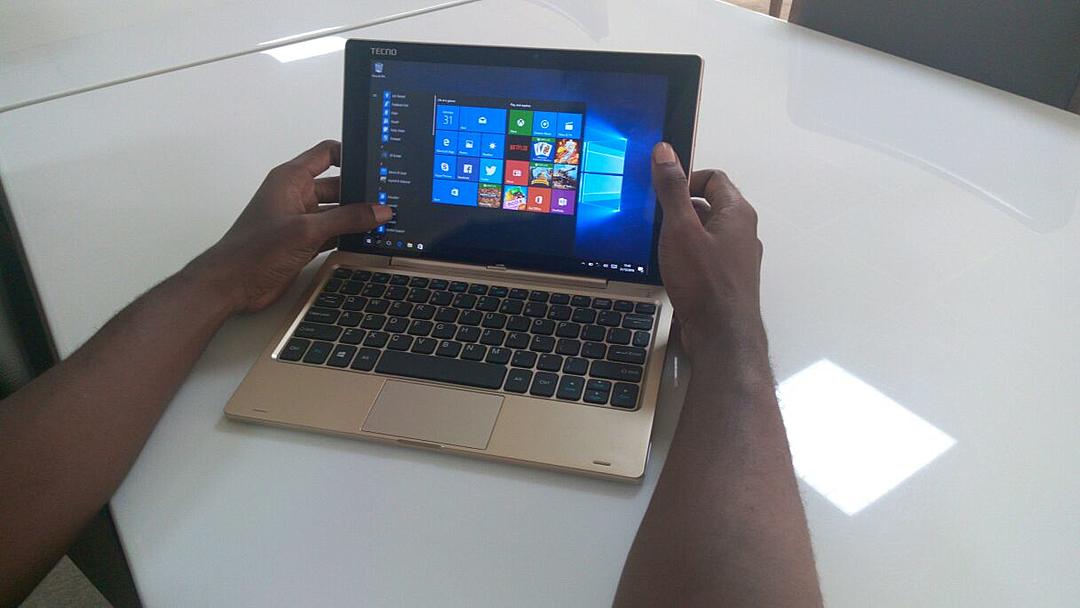 I have always been a fan of tabs...they have larger screens, they can be really sleek, and are more handy than most laptops.

But it's functions are very limited. You only have access to a touch screen, making typing of voluminous projects an uphill task...so uncomfortable!

On the other hand, carrying a laptop around could be very daunting due to size and limited battery power.

Now imagine a possibility of having laptop and a tab in the same device...
Having the long lasting battery of a tab, the keyboard of a laptop, the OS of a laptop, the speed of a laptop, and a host of them.

Welcome the TECNO WINPAD2 It comes with a sleek design and a detachable keyboard. The Champagne Gold colour device was built to seamlessly serve both as a tablet and a mini PC.

It's swift multi-tasking abilities and low power consumption makes it a device specially designed for you!
Whether at work in a hangout, in your bedroom, in your kitchen, in the moon, the TECNO WINPAD2 will serve you extra!