Hi Fonts has nice fonts but they are limited. So with few Clicks you can install some custom fonts manually. NB: I'm not responsible for you getting fired or Your phone becoming lovely after following these steps. Don't blame me!
requirements : 1. Hi Fonts App from google play store 2. Data bundle or Wi-Fi 3. 7 mins of your time 4. an orange juice ( in case you don't get it right and you start sweating) :0x1f609: HOW TO: let's get started STEP 1 I assume you have downloaded Hi Fonts already. I don't need to remind you. Open hi Fonts and locate the font of your choice, In my case I downloaded Victoria (please download one at a time) after downloading don't tap on use. (I repeat don't tap on use
) if you tap on use you will void your warranty.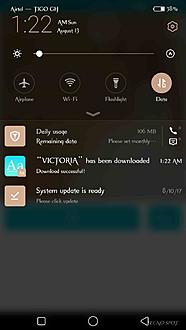 STEP 2 After downloading from Hi Fonts, close it and and open file manager. (This is where 7 mins of your time is needed) Locate a folder called Font (not Hi Fonts
) open it and you will see some files (an apk file with other ttf files with names like e02ffre8rff3cl). Locate the font you downloaded ( not the apk but the ttf file)by checking the date of the file with names would******. copy the ttf file.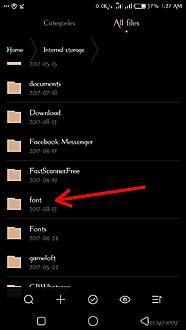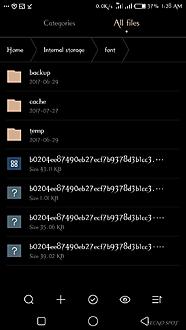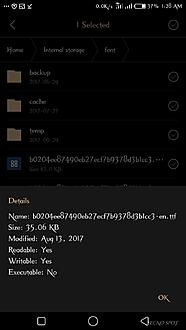 Step 3 Go back to the home directory (in the file manager) locate a folder called Lovely fonts. open lovely fonts, open download, open fonts, open Latin1047 and paste the file ttf file in it. close file manager.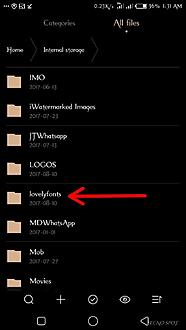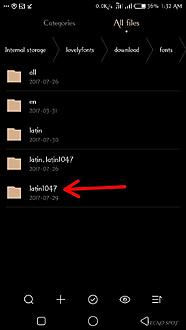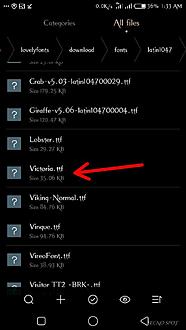 note ive renamed mine for easy identification. the original name will be something like "b0204ee87490eb27ecf7b9378d3b1cc3-en.ttf". Step 4 after doing everything right in step 3, open Hi Font i mean the hi managers fonts yh, you should find your custom font. mine was Victoria apply your fonts and enjoy.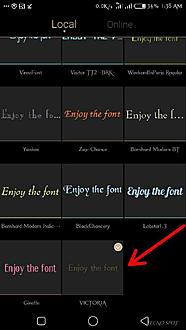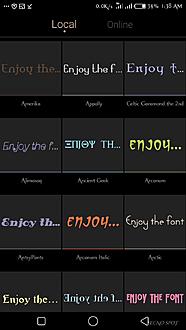 Isn't that simple, ? but if you don't find your font then you should go back to step 2 and start all over. You can comment if you find difficulty in doing so. ENJOY