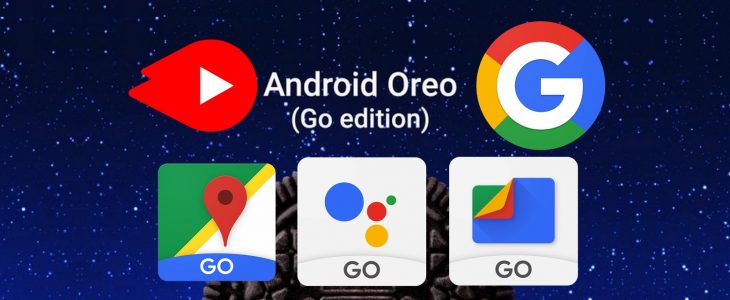 ​
Hi T-Fans,
What if I told you smartphones with more RAM & storage space aren't necessarily what you need; rather, a good lesson on how to utilize what you've got? We're humans after-
all, we always want more but how well do we manage what we've got?

When Tecno announced their partnership with Google to launch Android Oreo 8.1 (Go Edition) powered smartphones, I was excited because security would finally be meeting price midway. Fast forward to the launch of the Tecno Spark 2, its mixed reactions in the market. There are those who are attracted by the relatively low prices and recent Android version. There are also those who think a 1 GB RAM smartphone in 2018 is…. God forbid!

I took out time to speak with some people who had a negative opinion and you'll be surprised to know that they knew very little about Android Oreo Go Edition which happens to be the very reason why these 1GB RAM devices are not exactly what we used to know. It therefore only makes sense that I start from there.

WHAT IS ANDROID OREO 8.1 GO EDITION?
After Android Oreo 8.0 came Android 8.1 (Go Edition). This version of Android ships with optimized and lightweight apps. This means you'll get better performance, security and storage utilization even on a smartphone with
entry-level
specs. Go Edition was in fact created with
entry-level
devices in mind.

HOW DO I OPTIMIZE MY 1GB RAM ANDROID OREO (GO EDITION) SMARTPHONE FOR BETTER PERFORMANCE?
As an entry level (low end specification) smartphone user, I'm quite certain you must have run some searches on how to optimize your device but returned somewhat disappointed because most write-ups you've come across remind you that your phone is
palasa
(cheap scrap) so there's a repetitive list of what you can't or shouldn't do; You end up feeling restricted.
This piece will be different because I'll be focusing on 5 effective tips that will make the most difference and emphasizing
what you can do.

1. KNOW WHERE YOUR BATTERY GOES
When you find yourself having to charge your smartphone really often
thn its only wise to ask yourself what uses your battery. One helpful tool for that resides under Settings > Battery. Below is a screenshot from one of my devices.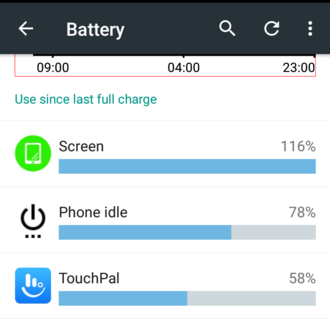 Numbers don't lie! Instead of me persecuting/accusing
innocent apps, I know where my battery goes so I can focus my energy and get good results. Even if I were a noob, I could now easily run Google search queries like "Android screen consuming my battery
",
"Why does phone idle consume so much battery" and "How to reduce Touchpal battery usage". The same applies to
memory
under Settings > Storage. This is much better than reading several general guides online isn't it?

2. GO LITE
Which do you think is smarter; installing 5 apps that use up 1GB easily or 10+ optimized (versions) apps that use up less than 1GB? Just because your device has low end specs doesn't mean you can't install several apps, it only means you need to be smart about picking which apps you install. Your preference should be for the -Go or -Lite versions of the app(s) if they're available.
​ ​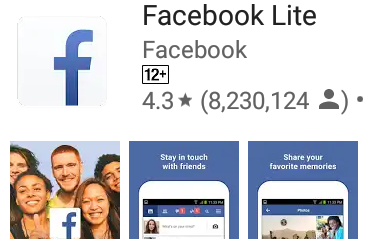 Want Gmail or Google Assistant? Think GO. Want Facebook, Twitter or Uber? Think LITE. While you can't hope to have a smooth run with GPU intensive games, optimized versions of apps will give you more bang for your buck.

3. USE YOUR APPS SMARTER
One depressing advice you might have come across while reading optimization tips is that you should limit the number of apps you run at a time. While I do strongly agree, it can feel somewhat restricting for recent apps athletes like one of my friends whose recent apps list extends as far as the eye can see.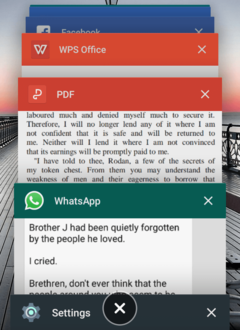 I did some digging on Go Edition and learnt that its not so much how many apps you have running but what those apps are doing. I'll share a case study with you.

A friend complained about her Go Edition smartphone lagging. She'd been advised to reset to factory state and wanted my opinion. I asked to take a look and went straight to the recent apps menu. There were just 3 apps there; Facebook, Whatsapp and Chrome. She said she'd cleared the rest but that didn't seem to do much to reduce the lagging.

Facebook was the active tab and she had Auto-play Video set to On so videos were downloading as she scrolled. On Whatsapp, she was a member of several hyperactive groups and had Media-auto download enabled for all items both under mobile data and Wi-Fi. On Chrome, I counted at least 21 open tabs. Google Play Store was set to auto update apps…it was chaos!

I asked her to disable auto media downloads and either bookmark or save chrome tabs she wasn't actively using. She saw a dramatic improvement instantly when she applied that methodology to other apps. You need to optimize how you use your apps.

4. CHARGE AND DISCHARGE YOUR BATTERY RIGHT
The good thing about Li-ion batteries (which your smartphone uses) is that you don't need to charge
fully
before first use. You can even power up and start using the minute you unbox but charging and discharging the wrong way could cost you having to replace your battery quickly.
Do you deep discharge frequently i.e repeatedly let your battery drain to 0% and go dead before charging? Do you run heavy apps for an extended period of time while the phone is charging (ignoring overheating)? Do you always like to see your battery at 100%; therefore, charge at every opportunity?
These don't help your battery's
lifespan
at all.

5. DEBLOAT
Bloatware
are
unwanted apps which are pre-installed on your device so it's a good idea to remove whatever you don't need in order to free up space on your smartphone. Which apps should be branded as bloatware is subjective. Those at the /
userdata level can easily be uninstalled under Settings > Apps but it's not that easy with the /system level apps.

If you wish to debloat at the /system level then you first need to root (at your own risk). Once rooted, you can then resort to a system app uninstaller like Link2SD. Debloating doesn't end at uninstalling apps, it also extends to clearing system-level app data as described in this Spreadtrum phone storage optimization guide.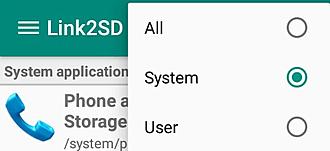 If your device doesn't support Adoptable Storage then ensure to move all your media files to your external SD card. Sync your contacts with Google contacts instead of saving tophone
. These will help free up space on the phone storage.

It's important you backup your phone's firmware or
download
its stock
rom
just in case you brick it while tinkering with /system apps.

What's your experience with Android Oreo (Go Edition)? Are you experiencing any issue on your smartphone?

More Go Edition tutorials coming your way.

Culled from https://journal.hovatek.com/5-powerf...edition-users/

CC Kaykerry LadiSpeaks
enoch273
waku7bisha