Hello Everyone,
Today we will be talking about
some tips that will boost the battery life of our smartphones.
Many users would be happy if their phone can make it through a single day, hoping a nightly recharge is sufficient. Sadly
, it
sometimes isn't enough.
Some factors have contributed to
the reduction of the battery life
, like
larger and brighter screens
, more
softwares
that
run
in the background
and
power-hungry GPS. Below are some tips we can use to improve our battery life performance.

1. Look for what's sucking the most battery power.
Navigate to Settings > Battery to see the breakdown of what's consuming your phone's battery juice. Applications and features will display in
descending
order from the one that's consuming the highest power down to the list. If you see an application that you barely use or never use
, you
can uninstall it or turn it off.

2. Turn off Auto
startup
for Twitter, Facebook, Email, Instagram.
Turn off Auto
start up
for your social media apps ,so as to save more battery juice,you can do this with the help of Phone Master
app
,
open
the app and swipe to the
toolbox
, scroll
down and select Auto- Start Management and toggle on the apps you wish to turn off from Auto starting.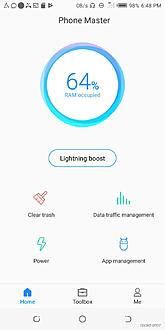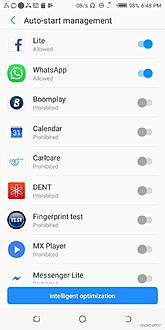 3. Turn off unnecessary Radio.
It's cool that today's phones have LTE, GPS, WIFI, and Bluetooth, but do you really need all of them activated for the whole day? Android keeps
location-based
apps running in the background and this will lead to it taking a huge chunk out of your battery life. You can easily turn them off by swiping down the notification bar down and tap the one you wish to turn off.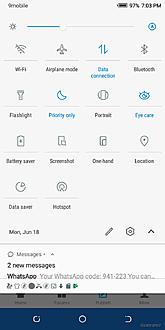 4. Use Battery Saver Mode.
By using this feature that comes with your phone
, it
limits
your phone power consumption and thereby prolonging the battery life of your phone.

5. Stop Using Unnecessary Home Screen Widgets And Live Wallpapers.
Just because
they're
sitting idle on the home screen doesn't mean they're not consuming power. Widgets that poll status update in the background consumes
power
,
and
also live wallpaper, you can remove the ones you don't use so as to save more battery life.

6. Reduce Screen Brightness.
By reducing the screen Brightness
, it
prolongs
the battery life leaving you with more battery juice to last you the day.

7. Update Your Apps.
App developers always release
updates
to help
your
apps use less battery power
, so
make sure your apps are up to date.
I hope you find this post helpful
,feel
free to drop a comment on what you don't understand.