Hello guys!! Here are the 3 simple steps to get your phone [Camon X & Camon X Pro] repaired in just 2 hours!!

Step 1: Make a reservation via #CarlcareAPP or hotline

Step 2:
Visited the appointed service centre at the appointed time
Step 3: Get your repaired phone back!
It's the Easiest, fastest & most Reliable way to get your phone repaired!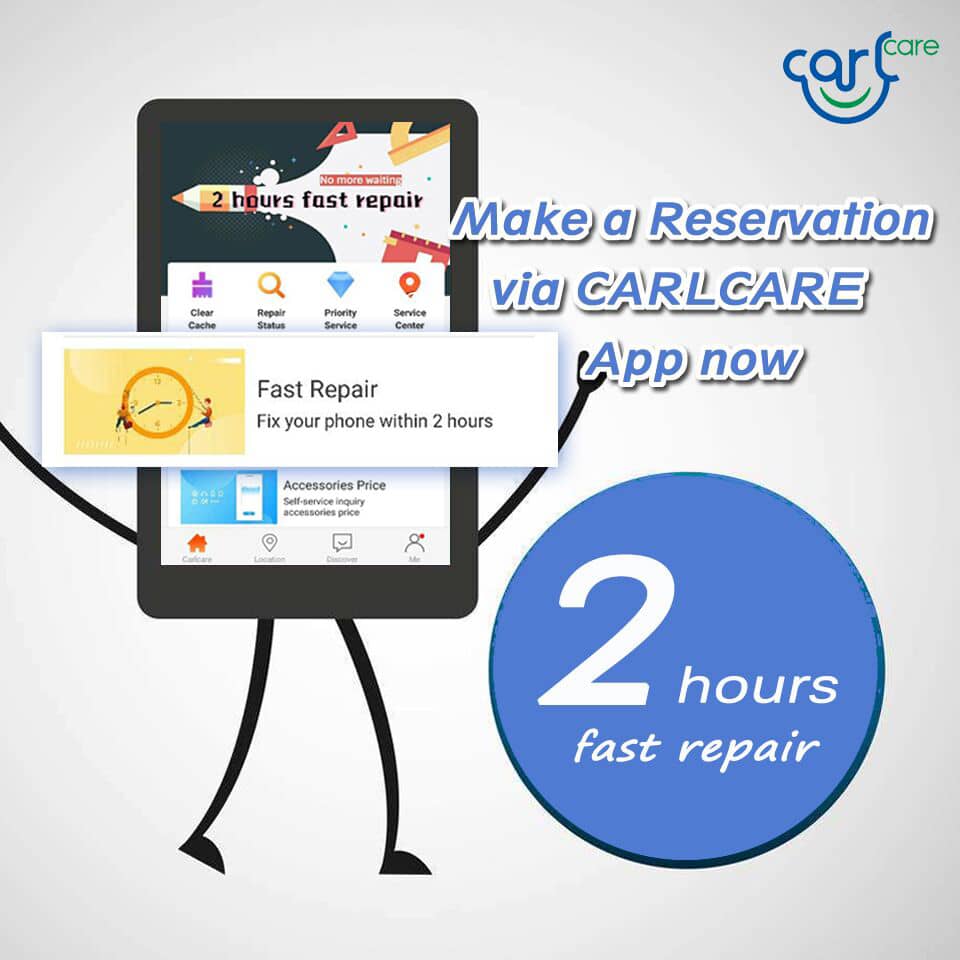 #CarlcareService #YesWeCare