Hell T-Fans,

Today, we have great news to share!

Late last year, we came up with a WhatsApp group for our fans and so far so good, it has been a wonderful experience.

Now, we are here with something much more bigger!

We are now live on Twitter!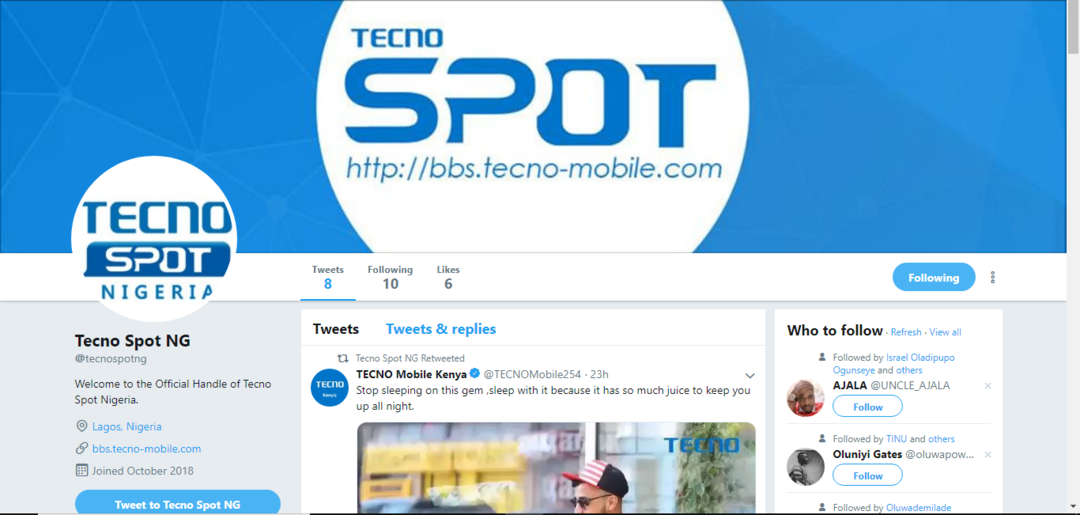 ​
https://twitter.com/tecnospotng​

Just click on this link and follow us to get the latest updates!