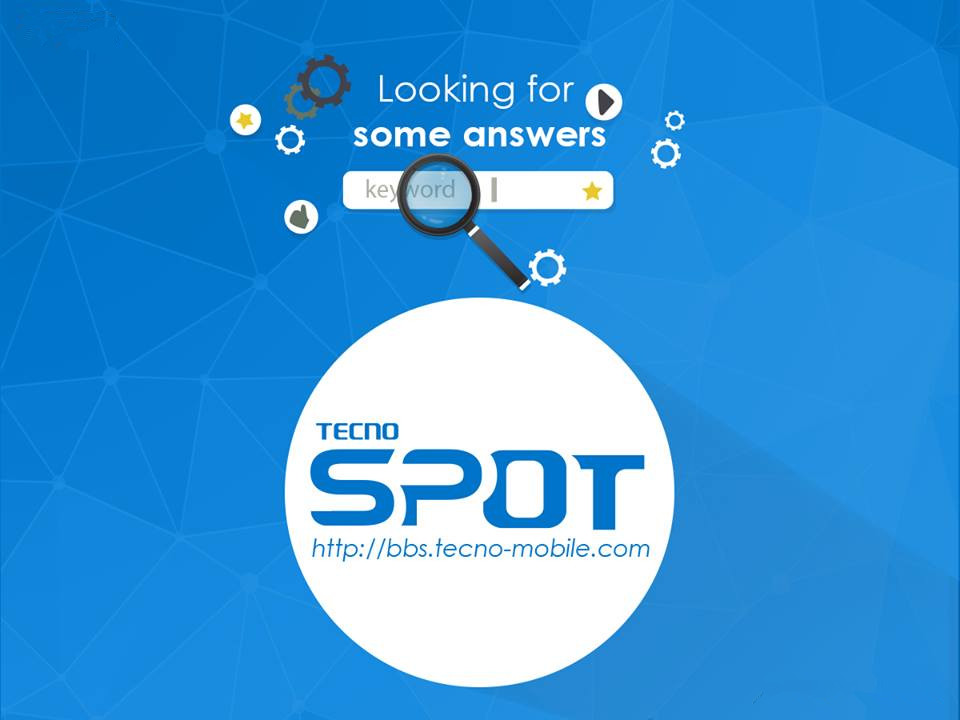 Hello T-Fans,

Every day, hundreds of Tecno Mobile users are joining the forum. And as they join, they create threads, threads to share their thoughts, make a complaint or even admonish the brand.

Many users/registered members join but don't know how to navigate the forum so they end up frustrated and left out in the activities of the forum.

Wee, this article hopes to put an end to this frustration and help confused users navigate through the forum and become part of our day to day activity.

Below are some of the tips to help you effectively use T-Spot:

DISPLAY NAME
Your name on the forum is very Important. Many people who registered through PC or web have their phone numbers displayed as their username. They are supposed to change it to a name. To change your username, please click on this link >>>>

Wondered why you were not selected for a competition, it's because you don't have a name!

​ ​
PROFILE PICTURE
Not only do we want to see your display name
,
we also want to see your face, or what you look like. Creating an account without a display picture is a shortchange on your part. We would assume it's a dummy account and might even end up deleting it.

A display picture is very important on your account to help us identify you. Check your profile settings on the mobile app to add a picture.

LOCATION
Location is another important factor when setting up your profile. Many people leave this column blank which makes it difficult to know your location. Do not just fill your country, fill in your city/State. There are some promotions that are country or city/state specific. Once you did not fill your country and city/state, we skip your name.

​
CONTACT INFORMATION
This is also another important aspect most users neglect. Most times, you win a prize and there is no way to reach you. We try to check your profile and there are no contact details. We end up assigning the gift to another user. Please go to your profile and include it in the contact information space or biography space.

​
ALWAYS CHECK YOUR INBOX
This is also another serious issue. When some users win on a competition on the forum, we try contacting them through DM. Most of the times, users don't check their DM. Instead, they would be creating threads claiming they were not awarded their gift, meanwhile, a message is waiting in their DM unread.

​
Users like that are blacklisted from future promotions and activities.

DO NOT MESSAGE THE OFFICIAL ACCOUNTS
This is another thing that some users do. If you have an issue, do not message the official accounts. The official accounts are meant to disseminate information and activities. EXCEPT you are told to do so, messages sent to the official accounts are ignored completely.

If you have an issue that you want to be addressed, create a thread for it. It would be addressed by an admin, moderator, a beta tester or a forum member.

SEARCH BEFORE
YOUR
CREATE A THREAD
Many users default on this particular issue. Before you create a thread on a problem you are experiencing, it is wise to first search the forum. The thing is, some of the issues you are creating threads for
have
been solved in times past.

Just go to the top
right hand corner of your screen and type in what you want to search.

​
ALWAYS CHECK BACK
This is also another important tip. A lot of users partake in our promos and then don't come back to check their names if they won. Some winners win expensive gifts and refuse to come and claim it. We end up choosing another winner. Please always check back.

LOGIN EVERYDAY
This is an important tip for those that want to know what is the latest on the forum. The forum is constantly being updated every day so what you saw yesterday is not what you would see today. Do yourself a big favour by always checking the forum at least once a day so you don't miss out in our activities.

DISCLAIMER: No Repetitive Threads.