Over the years, GSM arena has become a household name in the mobile phone world and a trusted name. They are a popular and trusted online resource center for smartphones information. Their reviews are precise, comprehensive and up-to-date and seems to give tech enthusiast and general users what they want. They also provide a credible buying guide for users of the site. They have over the years given satisfactory ratings and have gotten positive reviews from the site users.

But even as popular as the site is and how all inclusive the site may appear, not all phones are reviewed by the site. Some mobile phone brands have never even been reviewed by the site. For reasons best known to the site owners, they deliberately excluded some brands from their review.

One of such excluded brands is Tecno Mobile. Tecno Mobile is the leading mobile brand in Africa and has a lion share in Africa's mobile market. But this fact did not seem to move the site owners to consider the brand in its review. Let me state this for those who might not understand, their reviews are not based on quality or origin. A lot of Chinese brands, even with lower specs and functionality than Tecno Mobile have been featured on the site.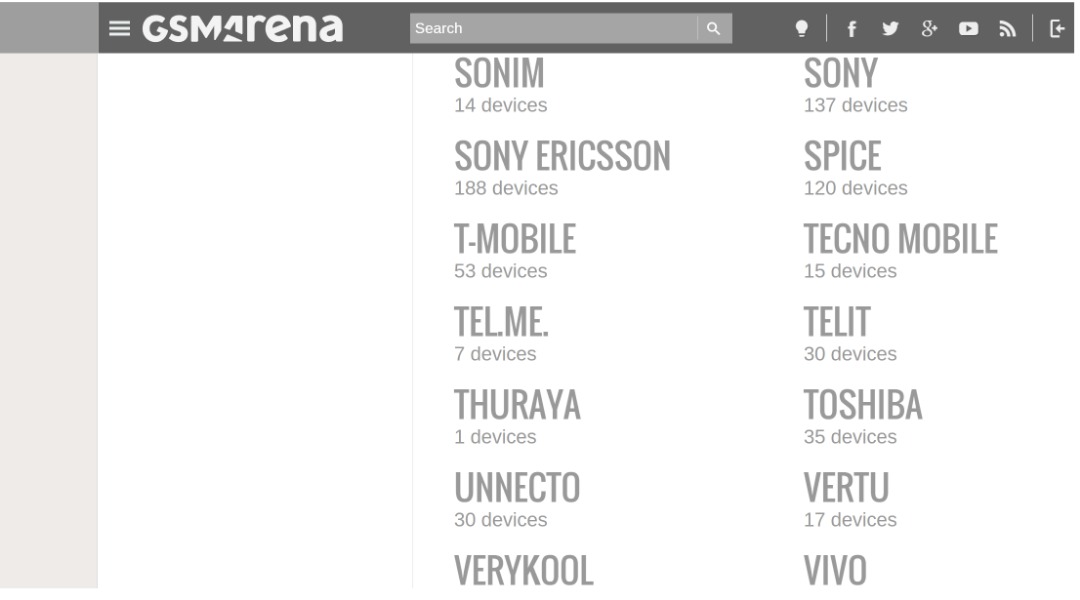 But this narrative changed of recent when the site listed Tecno Mobile as parts of its reviewed devices. The site listed 15 of Tecno Mobile devices on its site. Devices listed include Spark series, Phantom series and Camon series (Including the latest Camon 11 and 11 Pro).

This came in as a great news for fans of the brand who have longed for the brand to be listed on the site.

Would the recent listing of Tecno Mobile affect the sales of the OEM brand? Time would tell