Hello T-Fans,
On the first of February, we started a Valentine campaign where we would be sponsoring 4 couples on an all-expense paid trip to a choice destination and entries have been pouring in on all our social media platforms!
Have you submitted your entry?
You can still do so today!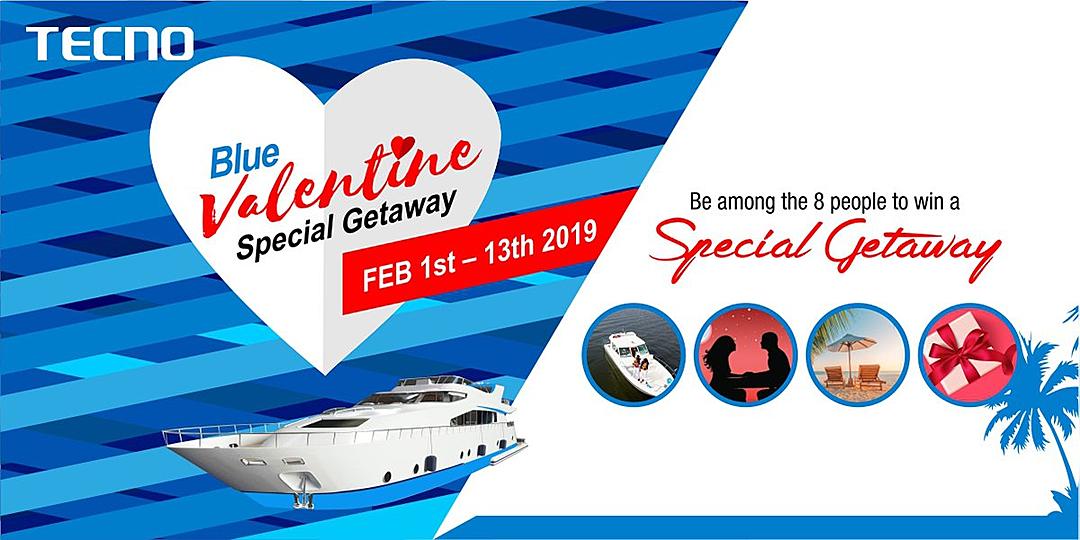 Be among the 8 (eight) people that will win Valentine Special Getaway this
#TECNOBlueValentine
season by doing something daring for your loved one. Join now by participating in the
#IfYouLoveMe
dare challenge in just 2 steps:
Step 1.
In the comment section below, Tag and Dare your loved one to do something daring for you in this format: Examples @Ojola Kehinde #IfYouLoveMe, buy me a Camon 11 Pro
.
Nnamdi Gold #IfYouLoveMe, buy me a cartoon of noodles.
Step 2.
The person you dared MUST reply to your dare with a video or picture fulfilling the dare using the hashtags #IfYouLoveMe
#TECNOBlueValentine
and must tag you to make your entry valid. (Videos can be embedded youtube videos)
To participate offline:
Visit any
TECNO
Store nationwide, buy
TECNO Camon 11 or 11 Pro
, win gift items and get a raffle ticket which will qualify you for a chance to win the grand prize. To increase your chances of winning while in our store, pick from the dare box, do the dare, post online with hashtag
#IfYouLoveMe #TECNOBlueValentine
and tag
@tecnomobileNG
.
2 MOST CREATIVE
dare and response with the Highest number of total views wins online (2 couples) while 2 couples will be decided via raffle draw for customers offline.
Click here for Terms and Conditions. #ShareLovewithTECNO