Hello T-Fans,

Every day, we take lots of pictures on our mobile device. It's more like our mobile device is a weapon to salvage a situation. We see something we like, we snap. We take pictures of almost everything we like or any activity we partake in the course of the day.
But a lot of times, we delete more than half of those pictures we spent a lot of time posing to take. A statistic was
taken
sometimes ago show that out of every 10 pictures we take, we delete as much as 8 and leave just 2 remaining. The reason for deleting them? One mistake or the other. Possibly in the course of taking the shot, someone crossed the picture, bad pose, shaky hands, unsatisfied outcome and so on.
I have some good news. With the new Camon 11 Pro, you have less to worry about with its
advanced
photo editing tool. Now, these tools are a bit more advanced than the regular tools you get on the regular
smartphone
. May I also add that this editing I am talking about can be done before or after the shot must have been taken.
So how does it work?
Well, it depends on what exactly you want to achieve. In this article, I would take you
step-
by-step on how to get the
best
pictures before you take that shot and even after you must have taken it and left the location and gotten home.
BEFORE THE SHOT IS TAKEN
Now, because the Camon 11 Pro comes with dual rear cameras, it expands the varieties of camera editing functions. When you open the camera option, you are presented with the following functions
AI CAM: This is the default camera. It comes preprogrammed with Artificial Intelligence to help balance light, auto scene detection, motion detection, low light detection and so much more. Right at the top are also some very cool modes and features like the HDR mode, flash, picture size ratio, and filter effect.
a. HDR Mode: High Dynamic Range (HDR) imaging allows you to take more clearer real-life looking pictures. It takes 3 pictures at different exposures and merges them into one. It would,
however,
worsen your picture quality if the
object is a moving object.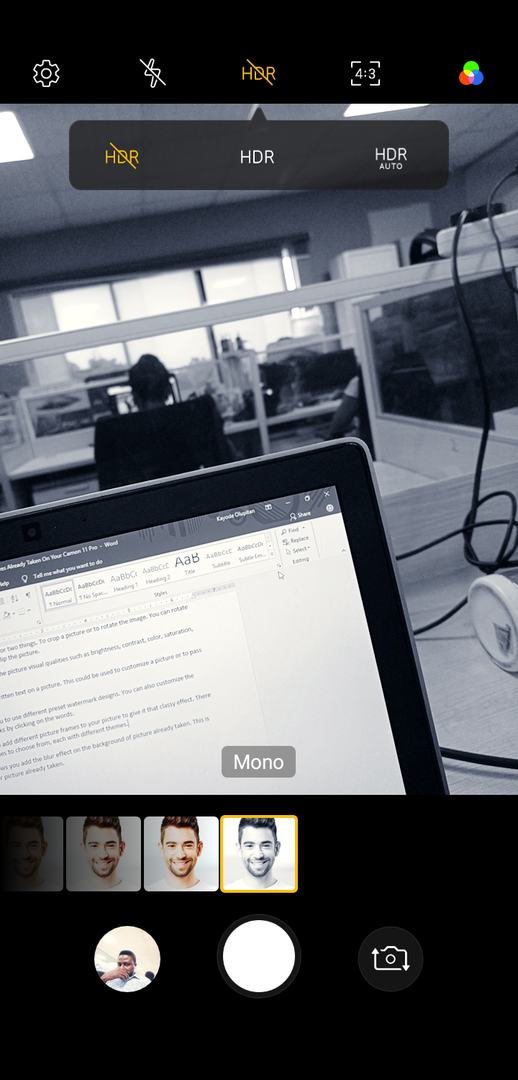 ​
b. Flash: This is used to brighten up an image in low/no light conditions. There are 3 options: Off, auto and always on. It is available for both front and rear camera.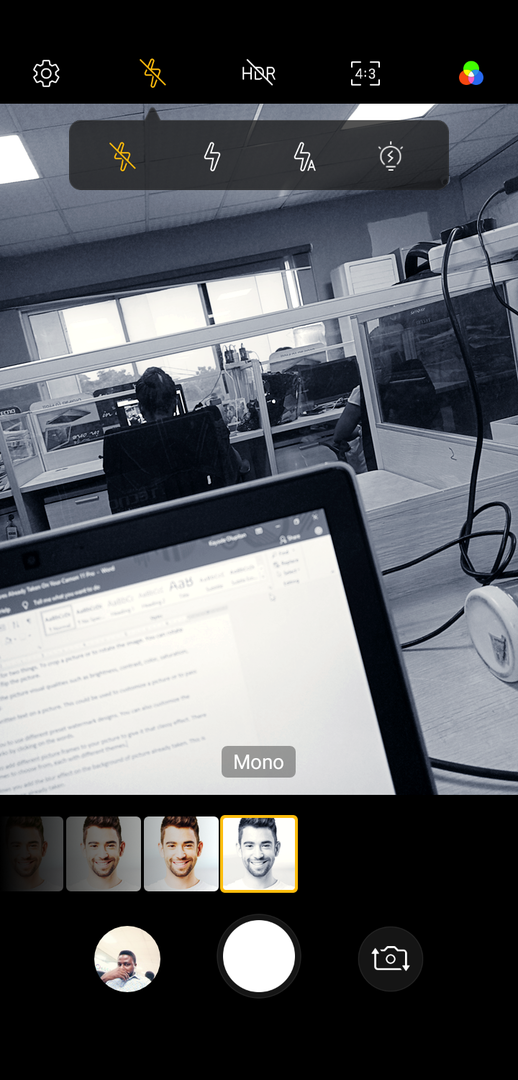 ​
c. Picture Size Ratio: This is used to increase the size ratio of pictures before they are taken. There is
18:9, 16:9, 4:3 and 1:1. All this determine what size ratio you want your picture to come out in.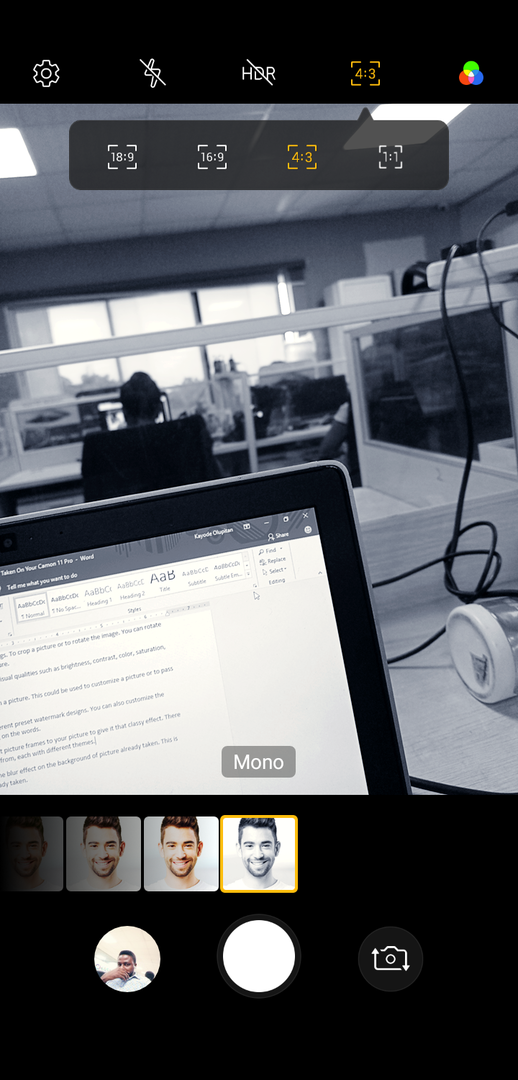 ​
d. Filter Effect: With the filter effect, you are able to change the picture feel even before you take the pictures. There are varieties of effect like the fresh, forest, flame, classic, warm, mono and much more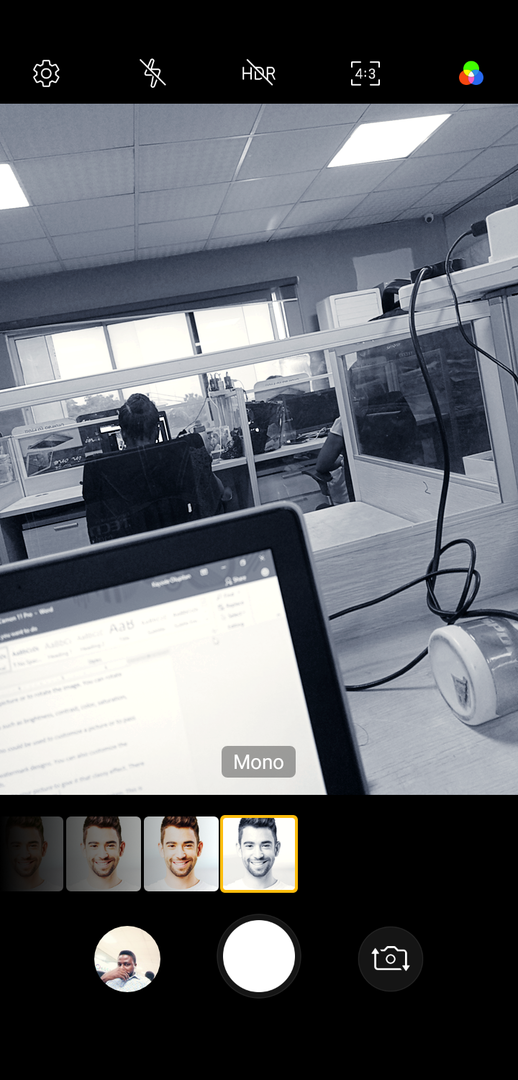 ​
Beauty: This mode helps to beautify the face of the person about to be taken. It applies "photoshop" on the face of the object in real time. This means it smoothens the face and body of the person. It should be noted
that it
is best when the object to be taken is a person,
not an inanimate object. It has an effect gradient from 1-6 and an auto mode.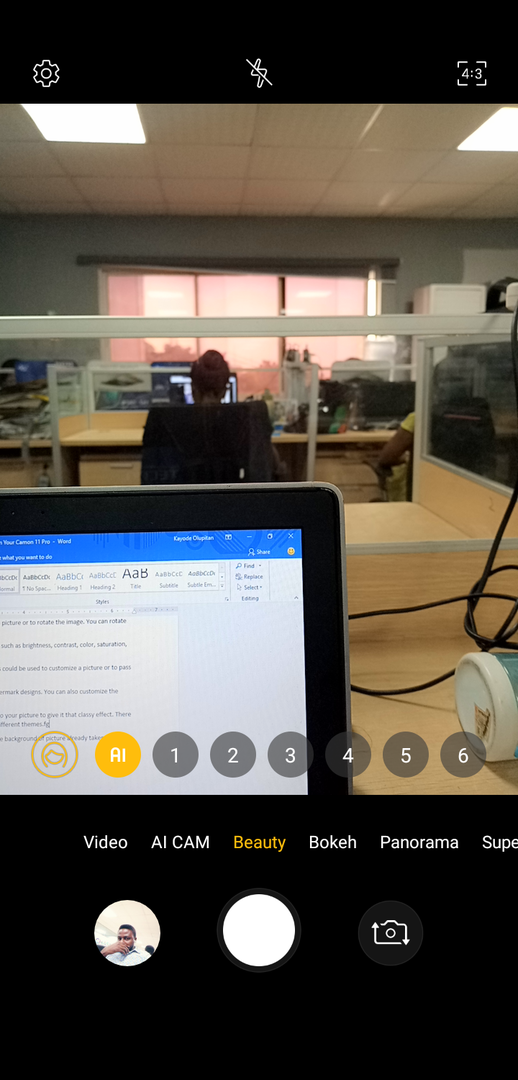 ​
Bokeh: This is one of the cool effects I really love. It helps to filter what you don't want into the background. Take,
for
example, you are in a crowded place or in a place with a bad background. All you need to do is just activate this mode and select your main focus object (you do so by taping the area you want to focus on the screen). This is made possible by the second lens on the device, which creates a
true-depth effect on the picture.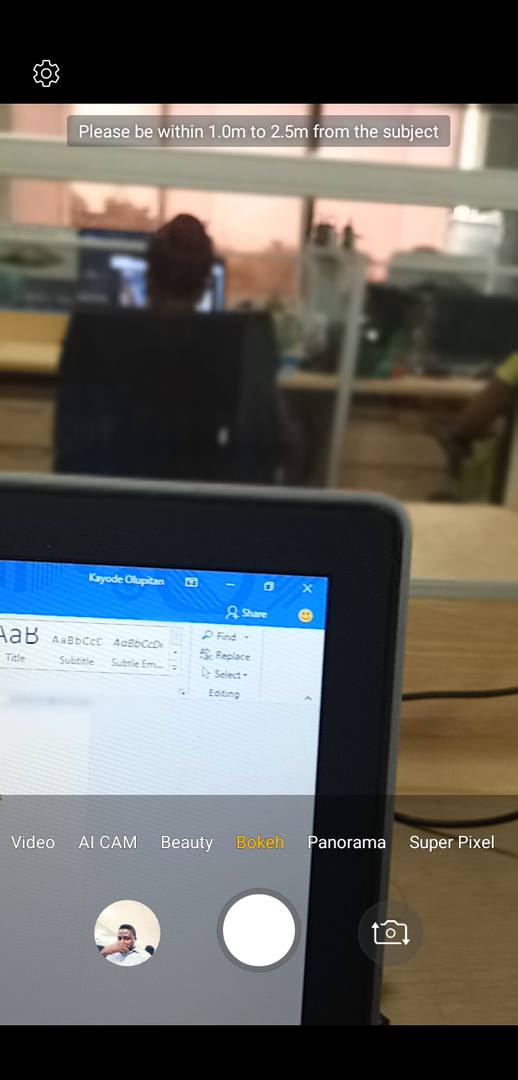 ​
Panorama: This mode is used when you want to get a continuous wide-angle view. This could be because you want to capture an object or the area
cannot
be captured in a single frame. The panorama allows the camera to move over all the area to be covered and still come out as one image in one frame. If done properly in a straight line horizontally, the result is always
breathtaking!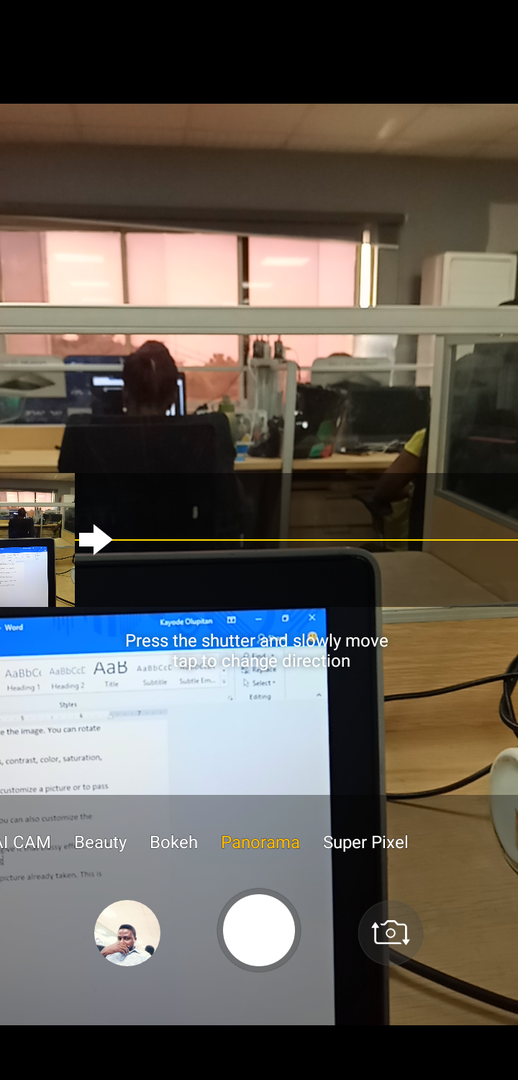 ​
Super Pixel: This is an
advanced
method of taking pictures. The camera takes a couple of pictures and merges them together to produce an excellent picture quality. It is quite similar to HDR but the picture taking process is much slower and requires a
steady
hand and non-moving objects.
AFTER THE SHOT IS TAKEN
After you have taken the shot and due to one reason or the other you are not satisfied with the picture quality, the Camon 11 Pro also offers you amazing picture editing tools to produce a perfect picture quality. You just click on the edit icon and select any of the following: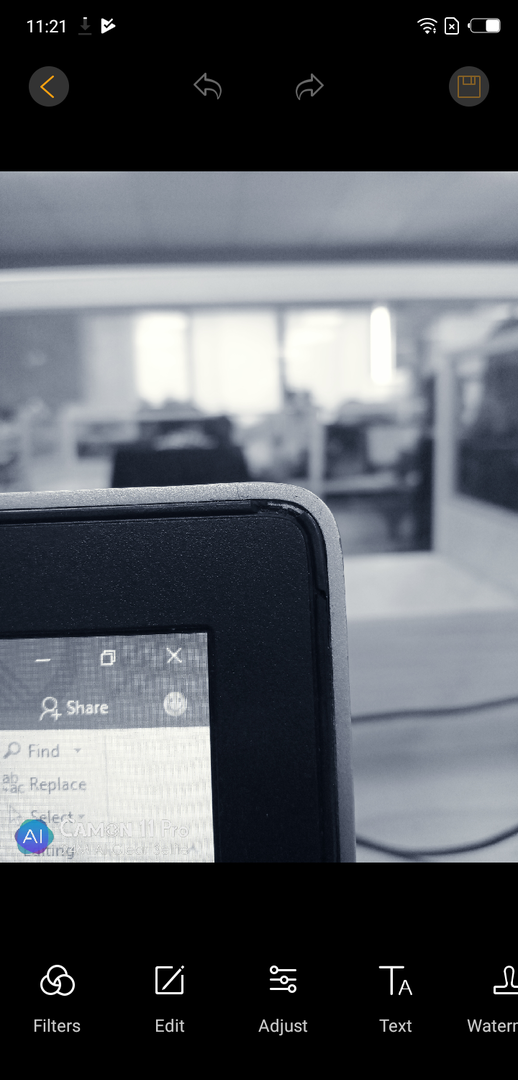 ​
Filters: This helps give the picture a variety of filters. There are several themes of filters to choose from. This is particularly useful if you forgot to apply before you took the picture.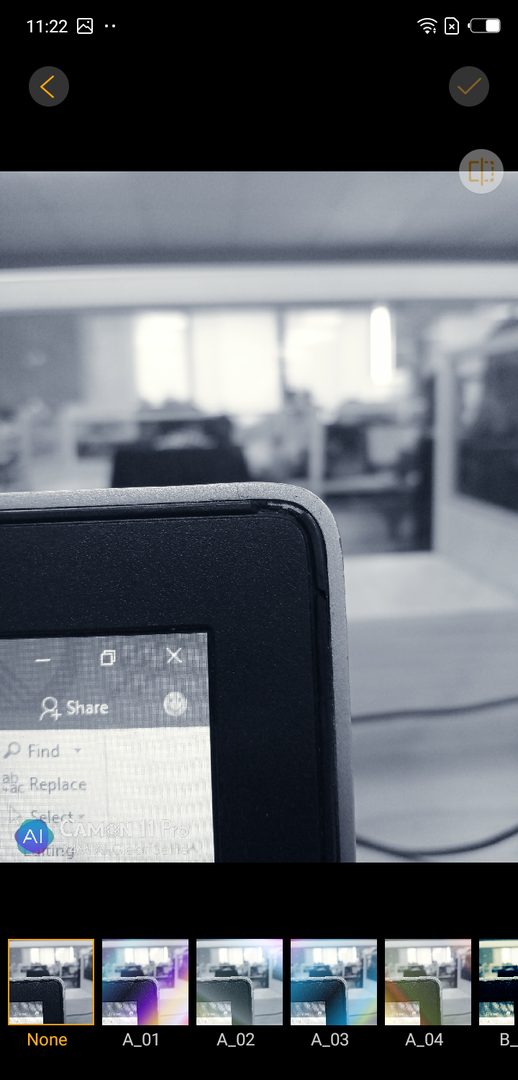 ​
Edit: This function can be used for two things. To crop a picture or to rotate the image. You can rotate the image left or right or even flip the picture.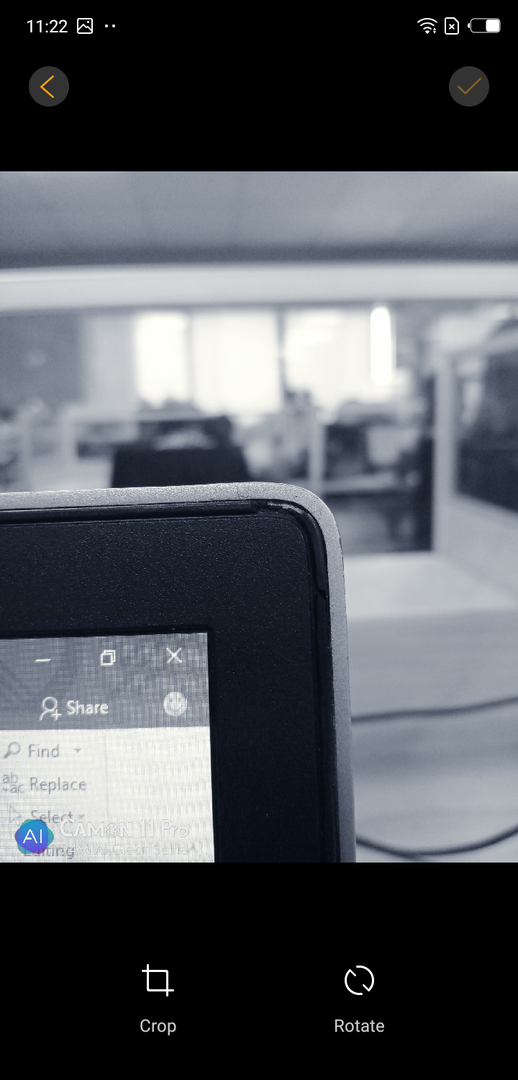 ​
Adjust: This is used to adjust the picture visual qualities such as brightness, contrast,
colour, saturation, highlight, lowlight and clarity.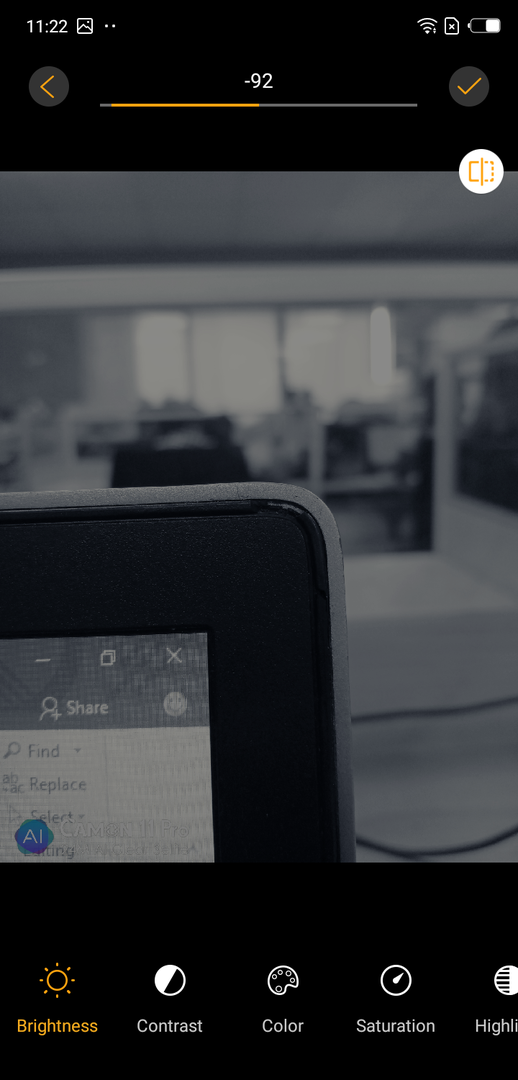 ​
Text: This is used to apply written text on a picture. This could be used to customize a picture or to pass a message across.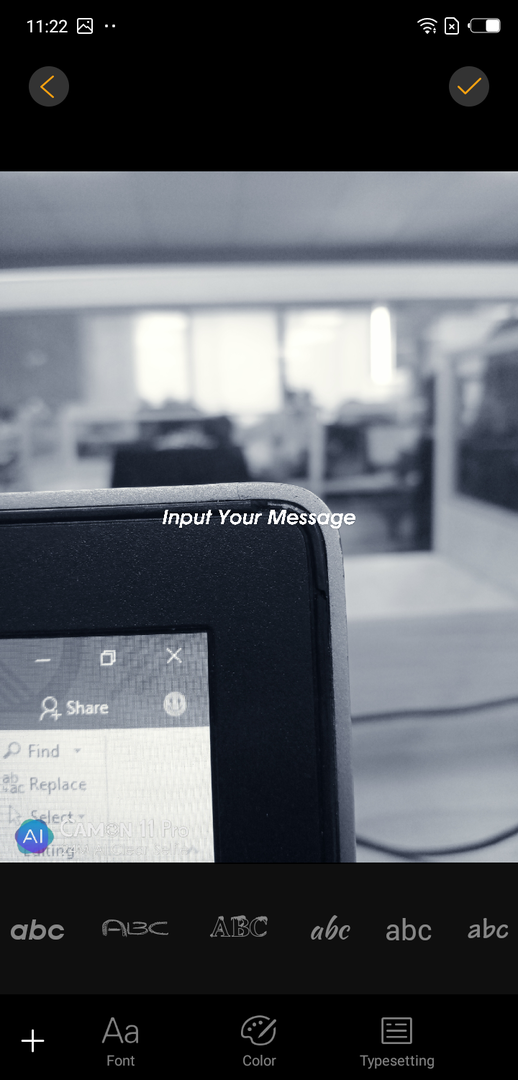 ​
Watermark: This allows you to use different preset watermark designs. You can also customize the wordings of the watermarks by clicking on the words.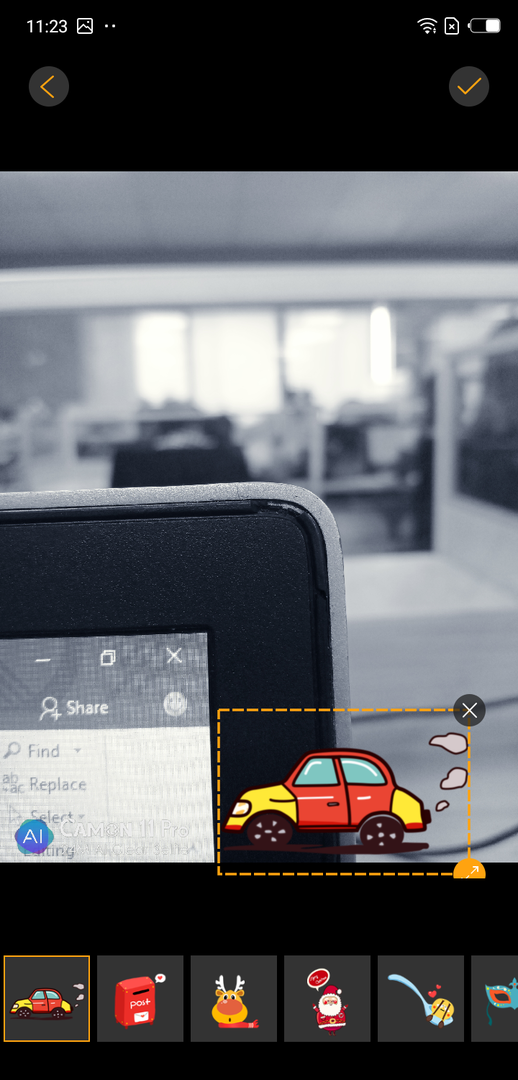 ​
Frame: This allows you to add different picture frames to your picture to give it that classy effect. There are different preset frames to choose from, each with different themes.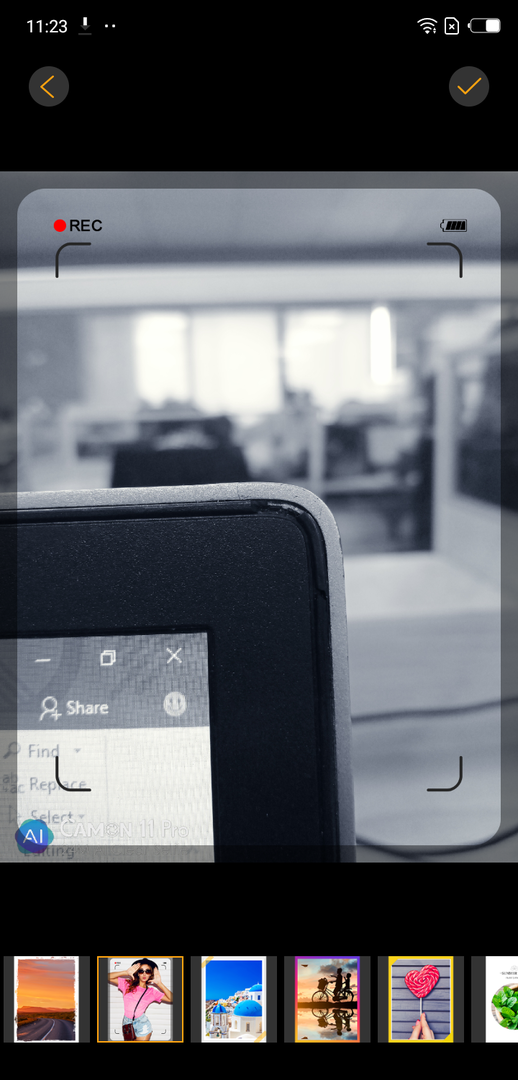 ​
Bokeh: This feature allows
you to
add the blur effect on the background of the
picture
already taken. This is like the bokeh mode for
pictures already taken.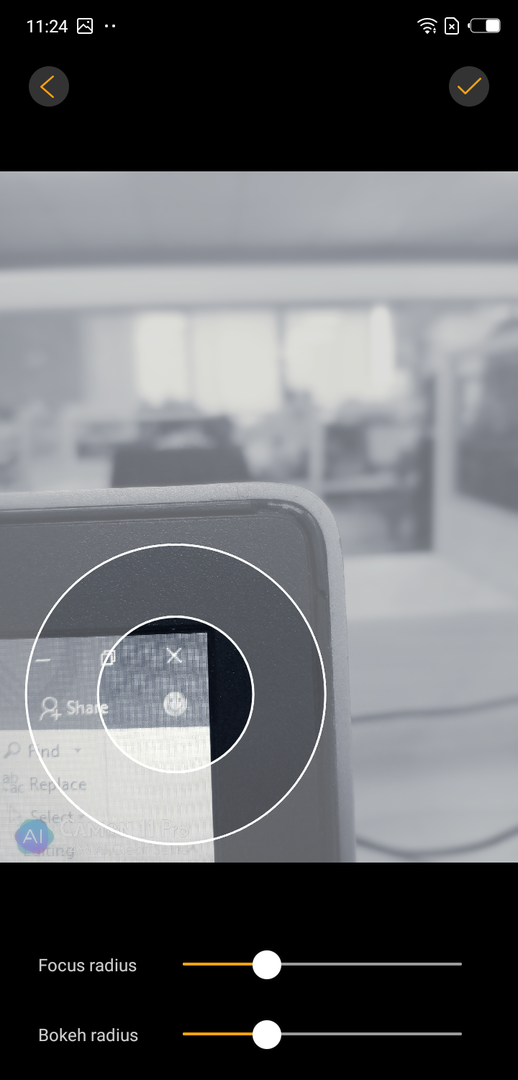 ​