It is no news that the battery capacity of the TECNO Spark 3 is 3,500 mAh. This may not impress those who love the sound of 5,000 mAh and above, but I can assure you that the battey lasts long. First and foremost, it takes about 3 hours to charge from 0% to 100%, since the device does not have fast charging feature. Now, let's go into usage.

On normal usage, the battery lasts for almost 2 days after a full charge. Normal usage here means there is no gaming, long video streaming, prolonged use of the camera and other battery draining activities. Below are screenshots showing my battery usage, starting from 100% to 4%.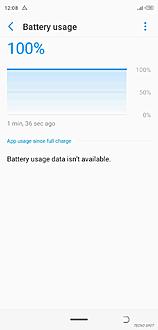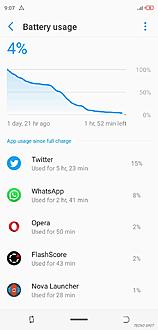 TECNO Spark 3's battery also does not fail to deliver on heavy usage. Kindly note that I'm not a regular heavy gamer. And besides, this is just a budget device with a 2 GB RAM, hence not all games can be tested. In addition, there were interruptions due to time and data constraints, hence I couldn't use the device from 100% to 0%.

In the following screenshots, the Spark 3 had already lasted for 13 hours before uninterrupted heavy usage started. In other words, I started from 59% at 1:30 a.m. and used it till 5:30 a.m. before I slept off. 26% was left. This means that it only took 33% of the battery to use the device for 4 hours. Within this period, I updated all my apps on Play Store, installed and played 2 games (Shadow Fight 3 and Sonic Boom) which required internet access for smooth play. I also streamed and downloaded videos, while surfing the internet and backing up my pictures to Google Photos. As I am creating this thread now, 23% is still remaining, 5 hours after the time I slept off.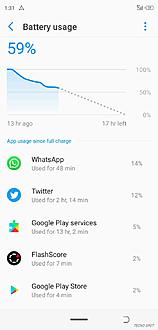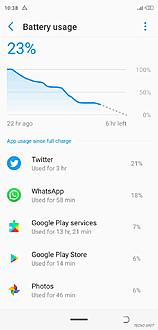 Now, the point is that if the aforementioned activities happened for 4 hours and only 33% of the battery was used, then it is safe to conclude that the Spark 3 can last for at least 12 hours on heavy usage. Another good news is that the phone does not heat up, and apps don't crash on it. This is indeed impressive!

#UnleashTheBrightness #TECNOSpark3