I am very aware a lot of people are deleting or not active on Facebook thanks to the whole issue with privacy and irrelevant news etc. It still has the most active social network today with over 2.3 billion ACTIVE users as of March 31, 2019. This makes Facebook an easy target for hackers and data thieves.
I want to share with us a few key tips on how to make sure your Facebook account stays secure, I will like to remind us these security tips wouldn't make your account totally unhackable but they are in place to give the hacker a hard time hacking your account in most cases they give up trying if there isn't much reward in trying.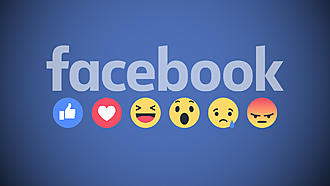 PAY ATTENTION TO YOUR LOGGED IN DEVICES
It would be very easy for me to say "don't log in to public devices like cybercafes etc" but am sure that's not the only places we could get into trouble for logging in, sometimes its friend's devices, company devices, etc.
irrespective of what devices you logged too, I recommend strongly that you always log out of all devices you have previously logged. Don't worry about going from device to device to log out, Facebook has an easy way of doing this under security and login setting there is a section called Where you're logged in which shows all you logged in devices, you can easily log out of any unwanted devices or play safe and use the log out of all sections option which ensures no one has access to your Facebook account.

PAY ATTENTION TO YOUR THIRD PARTY LOGGINGS
forgetting passwords is something we all are used to, and to assist us with this Facebook, Google, and others have created API, which will allow third-party apps and website to use Facebook or Google accounts as logins. This has also led to the hacks of many Facebook accounts all because of these third-party apps and websites with much less secure servers policy sometimes get hacked and leads to the exposure of a lot of accounts usernames and passwords stored of their servers. Some other websites will suggest you use third-party logins just because they want to steal passwords.
It's difficult to tell which third-party loggings is safe and secure but I recommend we revoke Facebook access for these third-party apps and websites when we stop using them. To do this, head to Security and login > Apps and websites. You will see a list of all the active apps and websites that have access to your Facebook account. You can choose the apps you want to remove from the list, as well as delete any posts that a particular app or website might have published on your behalf.

USE TWO-FACTOR AUTHENTICATION
This feature sends an authentication message to your phone every time you or a hacker tries to log in to your account via Facebook's verification mechanism. This will enable you to access Facebook in that session only. Once the session has ended, you will need to receive another authentication message to access your account once more.
Two-factor authentication can be activated in settings under Security and login > Two-factor authentication. Using two-factor authentication could be very stressful but I guess its better safe than sorry

AND EVERYTHING IN BETWEEN
There a lot other securities and privacy settings, which you can play with deep in the settings section of your Facebook account to stiffen your account security as well as privacy bridge which can as well be a problem with all these privacy issues floating around. With the above tips, you sure to give your hacker a hard time with your account.