I considered it necessary to make this post because some T-fans asked about it recently. Unlike TECNO devices running older Android versions, e.g. my Camon C5, there is no call recorder icon on the call screen of the TECNO Spark. As a matter of fact, the option to record won't be shown until a call is picked up on the other end. Therefore, follow the 2 steps below immediately your call is picked:
(1) Click the 3-dot menu as shown in the screenshot below.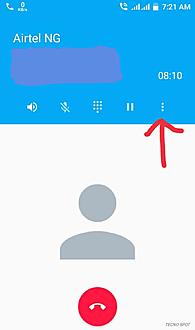 (2) Select the "Start recording" option, and that's all!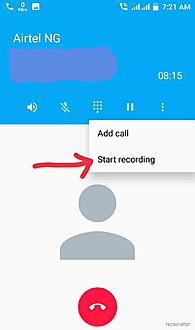 The call recorder's timer will start reading until your call is ended.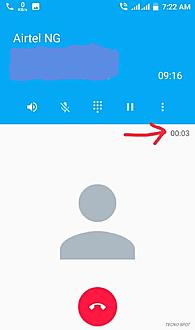 The recorded file can be accessed in the "PhoneRecord" folder of your default write disk using the File Manager (a pop-up notification message will show this).