Taking screen shots has been one of the most useful feature of every smartphone, with HiOS 3.0 on Phantom 8 screenshots has been taken a step further.
Previous if you were reading an article online which you wanted to screenshot, you will have to take screenshot of that article in bits until you have taken all the article. With super screenshot Phantom 8 you can screenshot an entire article at one.
Just like before, you can swipe down with 3 finger to take the shot and you will be presented with option to screenshot the entire article or page, crop the pics, scribble on the shot and share with friends.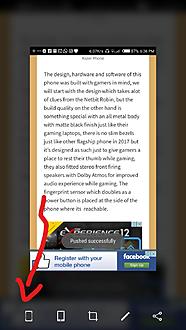 This is an example of an article I was able to screenshot using super screenshot. Super useful feature.