Good day T-Fans, As we all know, African most preferred smartphone brand launched the latest in the Phantom series, which is the TECNO Phantom 9 and it was launched on the 5th of July 2019 at Eko Hotel and Suites in Lagos, the event was graced with a massive turn out of guests made up of Celebrities, Government representatives, Medias, Fans amongst others.
Packed with jaw-dropping features that include an in-display Fingerprint scanner, triple A1 camera, 6.4 inch AMOLED display, dual front flash, electronic compass, face unlock, the Phantom 9 will run on Andriod 9.0 pie.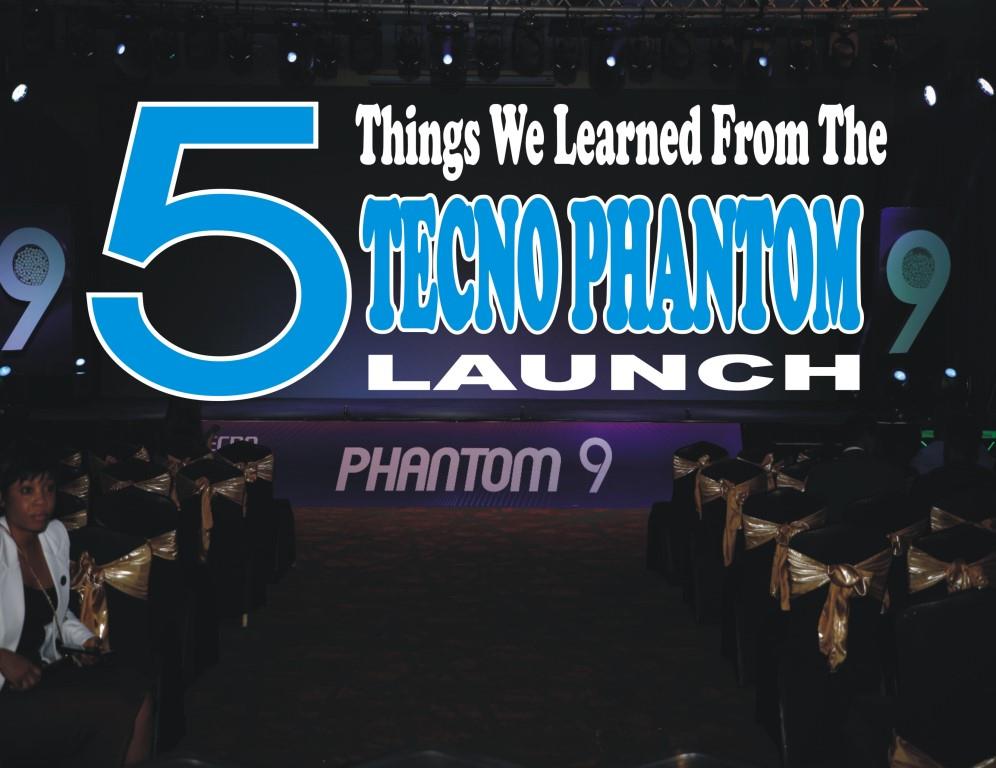 With a memory that reaches 128GB ROM + 6GB RAM, there is more than enough storage for you to get the most of the device while browsing, watching videos, or playing heavy games. I was present at the launch at it was of the Tecno Phantom 9, and it was exciting. Here are five ways the launch of the Tecno Phantom 9 has shed light on TECNO at a turning point in its history.
1. TECNO Now Operates In More Than 60 Countries Across The Globe
Established in 2006, Tecno Mobile, a Chinese mobile phone manufacturer that focuses its business on Africa, and South Asian now has a presence in over 60 countries across the globe. The reasons for such mammoth growth in such a short time is because of the brand passion is dishing out quality mobile phones for everybody regardless of your budget.
2. The Prominence Of TECNO On Social Media Is Huge
Social media marketing is very daunting and competitive. From Facebook to Twitter to Instagram, having a good social strategy is paramount to the success of a brand. Over the years, the presence of
TECNO on social media has skyrocketed with over 10 million fans across board plus 400,000 on their tech forum, T spot.
3. TECNO Is Now The 5th Most Admired Brand In Africa
Several brands in Africa have vital roles to play in building the continent. In recognition of this role, one brand that has grown in leaps and bounds in recent time across Africa is TECNO. Their continuous hard work has made them jump from the 7th to the 5th most admired brand in Africa in 2018. With this, TECNO is now ahead of top brands like PUMA, Apple, MTN, If they continue to listen to to the needs of their consumers, becoming the most respected brand in Africa may happen sooner than we expected
4. TECNO See Their Fans As Family
From the old to young, TECNO doesn't joke with their Fans. Making profit is not just their aim but producing affordable and sophisticated smartphones and tablet for their consumers. For the past couple of years, TECNO has made it a habit to engage their fans weekly with fun activities that will make them win phones, tablets, money, and many more. One of such is the Light Up Your Dream in which
7 people are supported with 1 million Naira each to achieve their dreams
5. TECNO Mobile Is The Most Price-Centric Mobile Brand In Africa
The TECNO phantom is quite an impressive smartphone. Well-crafted design and amazing specifications, one would have expected it to cost a pretty penny but no think again. The TECNO Phantom 9 goes for N77,000: If that is not cheap, then I don't know what is!

Source:
https://naijmobile.com/5-things-we-l...ntom-9-launch/