I am so glad to announce to you guys I have gotten the TECNO Phantom 6 plus gold, which comes in a premium black box and I will be showing you what Tecno has in store for you. the TECNO phantom 6 plus is TECNO flagship device for 2016, and unlike its predecessor, it is mighty, so beautiful and an upgrade to its predecessor.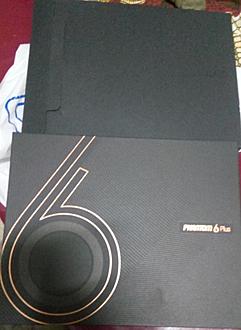 One other interesting feature I saw on the elegant pack of the TECNO phantom 6 is that the users get to enjoy free 1GB worth of data on this wonderful device for 12 months straight, and also MTN users are not excluded, they get 100% free data for good six months, all they have to do is insert their MTN sim card into their Phantom 6 plus smart phone and dial
*131#
to activate the offer. kudos to team TECNO for this, they partnered with the telecommunications to bring you this wonderful piece.
Once you have unboxed your device, you will be greeted with a beautiful sight of it that even words can't describe, pardon the poor pictures, they were taken under a low light with poor camera.
See how orderly they are arranged and so neat
The device also comes with a tempered screen guard, whjich will protect the screen from breaking and save you a whole lot of money should the screen come in contact with a hard surface.
The TECNO Phantom 6 plus is a 6.0 inch phablet and it is available in 2 colours, gold and grey and I got the gold, the TECNO Phantom 6 comes with a premium metal casing along with a premium feel when held
the TECNO Phantom 6 plus comes with a dual led flash light which shines brighter than a beacon in the dark and perfect for pictures and also a finger print sensor which is seated right underneath the flash and the camera. I must commend TECNO for such classic and elegant phablet, they really outdid themselves in this one. OMG!
did any one notice the 21.0MP by the camera? when it comes to photos and video shoots, the phantom 6 plus has got your back
.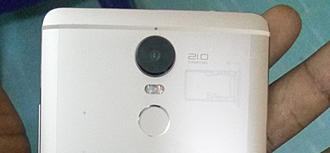 On the right side of the TECNO Phantom 6 plus you have your power button and your volume control button, while by your left you have your dual micro sim card slot tray, the only downside is that if you will be using two sims you won't be able to use SD card on it and also if you use an SD card you only get to use one sim, but who needs an SD card with a whole lot of internal memory of 64GB
That is all for now on my first impression on the TECNO Phantom 6 plus, be on the look out for my unbiased review thread and God bless you as you do, you can drop your constructive opinion using the comment box below and also suggest devices which can be used to compare and also rival the TECNO Phantom 6 Plus